Call Centre Companies Philippines: Elevating Daily CX with Seamless Integration  
Call centre companies in the Philippines are redefining the essence of daily customer experience (CX), crafting an environment where seamless integration and attentive service converge. In the bustling landscape of global customer service, these firms stand out for their dedication to enhancing every aspect of the customer's day-to-day interactions with brands.
The Philippine call centre industry has transformed CX into an art form that's practised and perfected with each customer interaction. With a focus on the daily nuances of customer service, these companies are leveraging both technological innovation and the natural warmth of the Filipino people to provide experiences that resonate on a personal level.
At the heart of their strategy is the integration of advanced CX platforms that synchronise various customer service channels. This ensures that whether a customer starts a conversation via social media, continues it through email, and finalises it over the phone, the transition is smooth and the service quality remains consistently high. This omni-channel approach not only simplifies the customer journey but also amplifies satisfaction by providing a unified brand experience.
Artificial Intelligence (AI) and machine learning are employed to personalise daily interactions, ensuring that customer preferences are remembered and their needs anticipated. By analysing patterns in customer behaviour, call centre agents are equipped with the insights needed to deliver proactive service that delights and often exceeds expectations.
Recognising that every day brings a new set of challenges and opportunities for customers, call centre companies in the Philippines place a strong emphasis on agility and adaptability. Agents are trained to be nimble and resourceful, ready to address a wide array of customer needs with efficiency and expertise. This adaptability is underpinned by a continuous learning ethos, where agents are encouraged to grow their skills and stay abreast of the latest CX trends and technologies.
The commitment to elevating daily CX also extends to the work environment. Call centre companies in the Philippines cultivate a culture that values employee satisfaction and well-being, understanding that happy agents lead to happy customers. By providing supportive workplaces, these companies ensure that their teams can deliver exceptional service day in and day out.
The government's support of the BPO industry has been a vital component of its success, with policies and programmes designed to maintain the Philippines' competitive edge as a top call centre destination. The emphasis on education, infrastructure development, and digital innovation has created an ecosystem where excellence in daily CX is not just a goal but a reality.
Despite the heavy reliance on technology, Philippine call centre companies do not lose sight of the human element. They understand that technology is a facilitator of service, not a replacement for the human connection. As such, they ensure that empathy and understanding remain at the forefront of every customer interaction.
As these companies continue to elevate daily CX, they contribute to a positive perception of brands and build long-term customer loyalty. By seamlessly integrating advanced technologies with the human touch, they are setting new standards for daily customer service excellence and solidifying the Philippines' reputation as a global CX leader.
Call centre companies in the Philippines are at the forefront of enhancing daily CX with seamless service and innovative practices. Through their commitment to customer-centricity, technological prowess, and the Filipino spirit of hospitality, they are creating a daily customer service experience that is both memorable and impactful.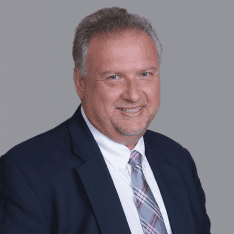 Co-CEO & CCO
US: 866-201-3370
AU: 1800-370-551
UK: 808-178-0977
j.maczynski@piton-global.com
Are you looking for an onshore, nearhsore, or offshore outsourcing solution? Don't know where to start? I am always happy to help.
Let's chat!
Best Regards,
John
Success in outsourcing isn't a matter of chance, but rather the result of a meticulously defined process, a formula that Fortune 500 companies have diligently honed over time. This rigor is a significant factor in the rarity of failures within these industry titans' outsourced programs.
Having spent over two decades partnering with and delivering Business Process Outsourcing (BPO) solutions to Fortune 500 clients, John possesses an in-depth understanding of this intricate process. His comprehensive approach incorporates an exhaustive assessment of outsourcing requirements, precise vendor sourcing, and a robust program management strategy.