Call Centre Companies in the Philippines: Orchestrating Global Communication with Precision and Flair  
BPO companies in the Philippines are orchestrating global communication with an unmatched blend of precision and flair, setting the stage for a new era of customer engagement. These firms have become the conductors of an intricate symphony of voices, technology, and cultural understanding, which harmonises the demands of global business with exceptional service delivery.
At the heart of their success is a workforce that exemplifies the Filipino spirit of 'malasakit,' a deep-seated empathy and concern for others. This cultural trait, when coupled with the English proficiency and adaptability of Filipino professionals, creates an environment where every customer interaction is handled with care and attention to detail.
The artistry of Philippine contact centres lies in their ability to fine-tune their services to the nuanced frequencies of international communication. They are adept at navigating the complexities of language and cultural nuances, ensuring that every customer, from any corner of the world, feels understood and valued. This ability to resonate with a global clientele is not just a skill but a distinctive service hallmark that Philippine outsourcing providersoffer.
Innovation is the melody that underpins the operations of these call centres. Embracing the latest in telecommunications technology, they provide an array of services that go beyond traditional call handling. From multi-channel customer support to social media management and real-time analytics, these companies integrate cutting-edge solutions to streamline processes and enhance the customer experience.
The commitment to continuous improvement and professional development is what keeps Philippine BPO companies at the forefront of the industry. Recognising the dynamic nature of global business, they invest in their people, equipping them with the latest tools and training to excel in their roles. This commitment to excellence ensures that the workforce remains agile, informed, and ready to meet the challenges of an evolving market.
Despite the seamless integration of technology, call centre companies in the Philippines do not lose sight of the importance of the human touch. They strike a balance between digital efficiency and the personal connection that customers seek, understanding that at the end of every line is a human being with unique needs and expectations.
The government has played a supportive role in amplifying the reach of these call centres, enacting policies that encourage growth and innovation within the industry. Through investments in education and infrastructure, the government has helped cultivate a fertile ground for the BPO sector to thrive.
As contact centre companies in the Philippinesorchestrate global communication with precision and flair, they are not only redefining the parameters of customer service but also enhancing the Philippines' reputation as a centre of BPO excellence. Their approach, which melds technological sophistication with the warmth of Filipino hospitality, ensures that the country remains a beacon in the global outsourcing industry.
Call centre companies in the Philippines are leading the way in transforming global communication. Their unique combination of cultural empathy, technological prowess, and a commitment to delivering high-calibre service positions them to continue their symphony of success well into the future, elevating the customer service experience to new heights of sophistication and satisfaction.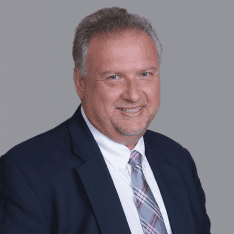 Co-CEO & CCO
US: 866-201-3370
AU: 1800-370-551
UK: 808-178-0977
j.maczynski@piton-global.com
Are you looking for an onshore, nearhsore, or offshore outsourcing solution? Don't know where to start? I am always happy to help.
Let's chat!
Best Regards,
John
Success in outsourcing isn't a matter of chance, but rather the result of a meticulously defined process, a formula that Fortune 500 companies have diligently honed over time. This rigor is a significant factor in the rarity of failures within these industry titans' outsourced programs.
Having spent over two decades partnering with and delivering Business Process Outsourcing (BPO) solutions to Fortune 500 clients, John possesses an in-depth understanding of this intricate process. His comprehensive approach incorporates an exhaustive assessment of outsourcing requirements, precise vendor sourcing, and a robust program management strategy.