What is the importance of team building in Philippine call centers?
A unifying sense of purpose
Employee empowerment
Improved communication efforts
In an industry where most of the employees work alone even when they're in a room with 20 or more people, it's quite hard to think of a reason why team building should be a thing. Yes, your employees are part of teams and departments, but do they feel that way? 
Philippine call centers are famous for being one of the most productive and efficient contact centers in the world. In fact, the Philippines is one of the countries when it comes to call center performance! Their secret? They don't treat their employees simply as people who want to make a buck. They believe in the essence of teamwork and camaraderie—and that shows in how they treat their whole workforce.
One of the best ways to continually treat your employees right is to facilitate team building. It can provide all the necessary benefits and training that your workforce needs in order to become some of the world's best. Take a look at why team building is such an important aspect of call centers!
A Unifying Sense of Purpose
The first thing that you should take note of is that the team building activities include those that focus on creating relationships and working together for a common goal. Activities such as partying and simple weekend getaways may be appealing, but it doesn't really provide a good facet to promote team building. 
With that being said, more-work related team-building activities can help promote camaraderie by providing a sense of purpose to your team. Instead of just coming in and out of their work because they need a paycheck, they'd have more motivation and more reasons to reach high when they have something that they want to focus on. Some of the best call centers have an incredibly high-performance peak and a consistent level of productivity because they value teamwork. 
Many call center services in the Philippines are known for making use of this strategy. Oftentimes they are provided with a goal of reaching or surpassing the quota which in turn will net them incentives and other kinds of rewards.

Employee Empowerment
Teams can only function properly when everyone is involved in the processes. Most of the time each member has a role to fulfill, but what happens when the team is simply composed of 5 or more individuals with the same job, and one overseer? That would end up looking like basic supervisor jobs, with no room for more profound collaboration opportunities. 
That doesn't mean that they are locked with such a status all the way through. Keep in mind that teamwork doesn't necessarily require specific roles to fulfill. Team building focuses on making sure that everyone in the team participates so that they can reach their maximum capacity and learn about the best of their abilities.
This means giving power to individuals of the team. Don't just tell them what to do, ask for their opinions, give them opportunities to contribute more than what they're asked for. Encourage them to give feedback so that your team is properly aligned about the scheme of things.
Allow your employees to feel empowered to do something more. This will help motivate them to do better and may also serve as a platform to discover hidden talents and skills that they never thought they had!

Improved Communication Efforts
Support is something that you make people feel. Simply saying that you support someone doesn't compare to showing it to them. Employees will only support one another if they have the means to do so. In a work environment where your employees are usually just within their own cubicles, it can be quite hard to facilitate. 
Team building efforts can be done to increase the amount of time your employees interact with one another—leading to more conversations and possibly more support for one another. Another way that can help increase communication and support is by simply incorporating a chat feature or Q&A forum so that your employees can help one another with things they're confused about or if they need clarification about a certain topic.
Most call center services in the Philippines make use of messaging applications such as Slack and Viber so that they can easily communicate with their peers. Keeping in touch with the team is vital in building camaraderie and trust, which are both essential when you want to further improve how your teams perform.
Key Takeaway
Any and every industry will improve with the help of team building activities. The benefits that a company gets from them is above and beyond what your initial investment will be. By propagating teamwork across your whole workforce, you're basically optimizing the way they work and the relationships that come with it!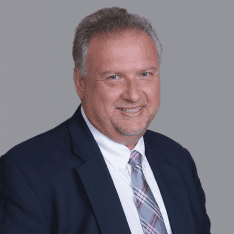 Co-CEO & CCO
US: 866-201-3370
AU: 1800-370-551
UK: 808-178-0977
j.maczynski@piton-global.com
Are you looking for an onshore, nearhsore, or offshore outsourcing solution? Don't know where to start? I am always happy to help.
Let's chat!
Best,
John.
Success in outsourcing isn't a matter of chance, but rather the result of a meticulously defined process, a formula that Fortune 500 companies have diligently honed over time. This rigor is a significant factor in the rarity of failures within these industry titans' outsourced programs.
Having spent over two decades partnering with and delivering Business Process Outsourcing (BPO) solutions to Fortune 500 clients, John possesses an in-depth understanding of this intricate process. His comprehensive approach incorporates an exhaustive assessment of outsourcing requirements, precise vendor sourcing, and a robust program management strategy.