In a world that demands instant communication, accurate information, and unmatched service delivery, call centers have become the nerve centers of business operations. Leading this global shift and setting benchmarks for excellence is India, which, over the decades, has carved a niche for itself as a formidable destination for call center services.
The rise of India as a call center giant can be attributed to a tapestry of factors, each intertwined with the nation's unique strengths and strategic initiatives. One cannot overlook India's linguistic versatility, with a considerable portion of its population proficient in English. This linguistic advantage, combined with the local workforce's characteristic accent neutrality, has made India a preferred destination for businesses aiming to serve English-speaking customers across the globe.
It's not just about language; it's about the skill set and the adaptability of the workforce. Continuous training, both in soft skills and technical proficiency, ensures that the personnel can cater to diverse industry verticals, be it finance, healthcare, tech, or e-commerce. The human touch, an essence of call center interactions, is imbibed in agents, making interactions more authentic and customer-centric.
Technological advancements further elevate India's stature in the call center realm. The rapid digitalization of the nation's IT infrastructure, bolstered by a robust internet framework and advanced telecommunication systems, guarantees seamless and uninterrupted services. Moreover, the integration of AI, machine learning, and analytics tools into call center operations ensures that businesses get insights into customer behavior, aiding in more personalized interactions.
Then there's the undeniable advantage of cost-effectiveness. Outsourcing call center operations to India allows companies to achieve operational efficiency at a fraction of the cost compared to western counterparts. This economic aspect, paired with high-quality service, presents a value proposition difficult for global businesses to overlook.
The country's strategic approach to fostering the BPO and IT sectors has been pivotal in its success story. Government incentives, tax breaks, and the establishment of IT hubs have made it easier for call center operations to set up and flourish. This commitment from the national machinery assures global enterprises of a stable and growth-oriented operational environment.
India's time zone differential is another boon. Companies can provide 24/7 customer support with ease, ensuring that their customers, irrespective of their geographical location, receive timely assistance.
But beyond all these tangible factors lies something intangible, yet powerfully influential: the Indian ethos of "Atithi Devo Bhava" (The guest is God). This age-old belief, deeply rooted in Indian culture, reflects in the nation's approach to customer service, where every interaction is treated with respect, patience, and utmost importance.
Call centers in India aren't just service hubs; they're strategic partners, an extension of global businesses. They are the confluence of technology, talent, tradition, and tenacity. As the business world continues to evolve, with customer engagement at its core, India stands tall, ready to redefine excellence and set new paradigms in the call center industry.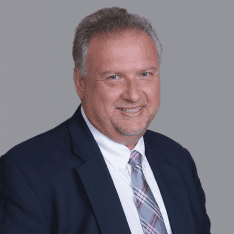 Co-CEO & CCO
US: 866-201-3370
AU: 1800-370-551
UK: 808-178-0977
j.maczynski@piton-global.com
Are you looking for an onshore, nearhsore, or offshore outsourcing solution? Don't know where to start? I am always happy to help.
Let's chat!
Best Regards,
John
Success in outsourcing isn't a matter of chance, but rather the result of a meticulously defined process, a formula that Fortune 500 companies have diligently honed over time. This rigor is a significant factor in the rarity of failures within these industry titans' outsourced programs.
Having spent over two decades partnering with and delivering Business Process Outsourcing (BPO) solutions to Fortune 500 clients, John possesses an in-depth understanding of this intricate process. His comprehensive approach incorporates an exhaustive assessment of outsourcing requirements, precise vendor sourcing, and a robust program management strategy.