Call Centers India: Steering the Global Customer Experience Revolution
The world of customer experience is vast and intricate, where every touchpoint is an opportunity for businesses to leave a lasting impression. Amidst this sprawling landscape, India has risen as a beacon of excellence in the domain of call centers, enhancing the very essence of global customer engagement.
India, over the past few decades, has crafted an indelible identity in the world of customer support. As you traverse the vibrant lanes of Mumbai or the bustling streets of Bengaluru, the prevalence of call centers is unmistakable. However, these establishments are not just about ringing phones and computer screens; they are temples of innovation, showcasing India's prowess in melding technology and human touch.
A series of factors have contributed to the country's ascendancy in this domain. Foremost among them is the nation's vast talent pool. Every year, the country's educational institutions produce a legion of graduates. These are not just individuals equipped with degrees but are adept communicators, fluent in English and often in multiple global languages. Their inherent knack for understanding and empathy makes them natural fits for customer interactions that demand both knowledge and warmth.
Infrastructure plays a pivotal role in ensuring seamless operations, and the nation has left no stone unturned in this regard. From robust digital networks to state-of-the-art facilities, India's commitment to fostering a world-class call center environment is unwavering. Cities like Pune, Hyderabad, and Gurugram have become hubs of technological excellence, ensuring that call centers operate with cutting-edge tools at their disposal.
Cost-effectiveness, without compromising on quality, is another hallmark of the Asian nation's call center industry. Businesses, in their quest for optimizing operations without diluting the customer experience, find in India a partner that offers the best of both worlds.
The nation's strategic position on the global time zone map further enhances its appeal. This unique placement ensures that while one part of the world sleeps, the country is wide awake, ready to address customer queries, ensuring businesses truly offer a 24/7 support system.
Embracing change and innovation has been a cornerstone of India's success story in this arena. Recognizing the shift from voice-only interactions to a multi-modal approach, Indian call centers have integrated chat, email, and even social media support into their offerings. This adaptability showcases the country's keenness to stay ahead of global trends and demands.
Data security, in an era marked by heightened concerns around privacy, is another area where India has displayed commendable rigor. With robust cybersecurity protocols, regular audits, and a culture of vigilance, the nation's call centers ensure that client data remains sacrosanct.
Peering into the future, the trajectory for India's call center sector looks promising. With advancements in artificial intelligence, big data, and analytics reshaping customer interactions, India is poised to integrate these innovations, further strengthening its position on the global stage.
India's journey in the call center domain is not just about numbers and technology. It is a testament to the country's dedication to excellence, a commitment to fostering genuine human connections, and an unwavering belief in the power of communication.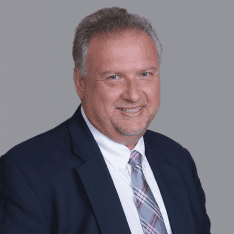 Co-CEO & CCO
US: 866-201-3370
AU: 1800-370-551
UK: 808-178-0977
j.maczynski@piton-global.com
Are you looking for an onshore, nearhsore, or offshore outsourcing solution? Don't know where to start? I am always happy to help.
Let's chat!
Best Regards,
John
Success in outsourcing isn't a matter of chance, but rather the result of a meticulously defined process, a formula that Fortune 500 companies have diligently honed over time. This rigor is a significant factor in the rarity of failures within these industry titans' outsourced programs.
Having spent over two decades partnering with and delivering Business Process Outsourcing (BPO) solutions to Fortune 500 clients, John possesses an in-depth understanding of this intricate process. His comprehensive approach incorporates an exhaustive assessment of outsourcing requirements, precise vendor sourcing, and a robust program management strategy.