Call Centers India: Pioneering Excellence in Customer Service Operations  
India's rise as a global hub for call centers is a story that intertwines technology, talent, and tenacity. Over the past few decades, the nation has metamorphosed into a powerhouse for customer service operations, playing a pivotal role in shaping the way businesses engage with their customers.
The country's journey in the call center realm began in the 1990s when the liberalization of its economy spurred an influx of foreign investments. As multinational corporations sought ways to optimize costs without compromising on quality, they discovered a treasure trove of the state's potential – a vast, educated, English-speaking population with an innate understanding of customer-centricity. This demographic dividend, combined with the cost advantages offered by the subcontinent, laid the foundation for the boom of call centers.
One of the cornerstones of its success in this domain has been its deep-rooted emphasis on education. Every year, the country produces a prodigious number of graduates, many of whom possess impeccable communication skills, making them ideal candidates for call center roles. Additionally, the widespread proficiency in English, owing in part to its colonial history, ensures that the nation's call center agents can cater to a global clientele with ease.
Technological advancements have also fueled India's ascent in the call center industry. The nation has been relentless in its pursuit of digital excellence, investing heavily in state-of-the-art telecom infrastructure, high-speed internet connectivity, and cutting-edge software tools. These advancements have enabled call centers to offer services that go beyond traditional voice support, encompassing chat, email, and social media interactions.
The maturity of the Indian call center industry has fostered a culture of continuous improvement. The country's call centers are not content with just answering phones; they are invested in driving customer satisfaction, collecting feedback, analyzing data, and enhancing the overall customer experience. This relentless pursuit of excellence has made call centers an essential cog in the wheel of global customer service operations.
While the advantages are numerous, it would be remiss not to address the challenges. Time zone differences, cultural nuances, and maintaining consistent quality across large operations are some of the hurdles faced. However, the nation's call center industry has showcased remarkable adaptability. Extensive training programs, cultural assimilation workshops, and the leveraging of advanced analytics tools ensure that the quality of service remains top-notch, regardless of the challenges.
Today, as the world pivots towards a more digital and interconnected ecosystem, the role of call centers has evolved. They're no longer just problem-solving hubs; they're the first line of engagement, the voice of the brand, and crucial touchpoints in the customer journey. And in this transformed landscape, India continues to shine, marrying its traditional strengths with new-age innovations.
Call centers in the country stand as a testament to its capability to harness its resources, skills, and technological prowess to deliver unparalleled value to global businesses. As the dynamics of customer service continue to evolve in the face of technological innovations and changing consumer expectations, India, with its legacy and forward-looking approach, is poised to remain at the forefront of this industry.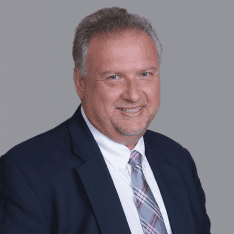 Co-CEO & CCO
US: 866-201-3370
AU: 1800-370-551
UK: 808-178-0977
j.maczynski@piton-global.com
Are you looking for an onshore, nearhsore, or offshore outsourcing solution? Don't know where to start? I am always happy to help.
Let's chat!
Best Regards,
John
Success in outsourcing isn't a matter of chance, but rather the result of a meticulously defined process, a formula that Fortune 500 companies have diligently honed over time. This rigor is a significant factor in the rarity of failures within these industry titans' outsourced programs.
Having spent over two decades partnering with and delivering Business Process Outsourcing (BPO) solutions to Fortune 500 clients, John possesses an in-depth understanding of this intricate process. His comprehensive approach incorporates an exhaustive assessment of outsourcing requirements, precise vendor sourcing, and a robust program management strategy.