What jargon should you know if you plan on working in a call center?
Automatic Call Distributor

Automatic Number Identification

Automated Speech Recognition

Blended Universal Queue System

Computer Telephony Integration

Customer Experience Management

Customer Relationship Management

Dialer

First Call Resolution

Intelligent Call Router

Unified Communication
Working in a call center service in the Philippines is common for many. It's a quick way to earn a lot, though it can be tiring at times. Whatever the case may be, those who are working in a call center for the first time might get overwhelmed with the numerous jargon that is being used within the workplace. To help the newer people in the call center industry, here is a list of important concepts that you must know before you work in a call center!
Automatic Call Distributor
A well-thought-out system that is needed in an office that handles a large volume of inbound calls, the ACD systematically routes inbound calls to the customer service representative that match the needed skills for it.
Most ACDs use a rule-based routing strategy where certain variables are accounted for before a call is transferred to an agent. Most of the time it just gives the call to any agent as fast as possible, but there are cases in which calls end up with a specialist.
Automatic Number Identification
The ANI, also known as the Calling Line Identity is the capability of a telephone network to allow a caller's phone number to be passed on directly to a call center. It can be used to forward calls to different people for different geographical areas.
Automated Speech Recognition
A newer technology being implemented in the telephony industry, the ASR is basically a solution to automate some (or entire) processes of a customer call. It aims to let callers interact with a call center naturally without the aid of an agent.
Blended Universal Queue System
Also known as the Universal Queue, the BUQS refers to an advanced concept in the design of a contact center. It integrates multiple communication channels into a single queue to standardize how they're processed and handled.
It combines communication channels such as email, chat, calls, and other data enabling universal queuing, resulting in a more streamlined way of doing things!
Computer Telephony Integration
This concept deals with any kind of technology that allows computers to interact with telephone systems. By doing so, it creates a platform wherein users are able to perform all call-related tasks that are usually handled through a key telephone system directly from their desktop!
This also lets your computers and telephones communicate with one another. It generates a centralized control over all of their means of communication through a single interface.
Customer Experience Management
A company is supposed to do it's very best to give their customers the best experience that they could have. That is the concept of customer experience management. CEM is all about viewing and improving the interactions between your business and your customer through the eyes of your customers!
Customer Relationship Management
CRM is a common term used in the sales and marketing industry. It refers to the practices, strategies, and technologies that companies use to manage and analyze data of customer interactions throughout their life cycle. It ultimately aims to improve customer service relationships and assist in the retention of customers.
Dialer
The dialer is basically a software application that is being used to automate the process of dialing to an external phone number. It does this automatically and is used by most companies today as a means to make the whole outbound call process easier! There are three types of dialers, namely:
This dialer selects a number from the call list and proposes it to the agent. The agent can then preview the record and decide whether to call the customer or not. The agent talks to the person depending on the response.
Similar to preview dialing, except the decision of when exactly the customer is called is not made by the agent but by the application.
Consisting of a predictive algorithm, this foresees when the agent will be available, and calls are automatically made based on the above prediction.
First Call Resolution
The FCR is the ability of a call center to resolve the customer problems, questions, or needs during their first call, without any kind of follow-up required.
FCR helps gauge customer satisfaction and measure your agents' efficiency! When you have a higher resolution rate, then your customers will be more satisfied with you, eventually leading to customer loyalty. It's also important to take note that FCR is a very important factor in contact center profitability!
Intelligent Call Router
An ICR is a telecommunications network service that is able to provide information on call queuing and agent availability across the whole network of the call center. It automatically directs the call to the most appropriate agent.
Unified Communication
This pertains to a set of communication services and solutions that are bundled together as a single cohesive solution. It enables the use of voice, data, internet, video, and other forms of communication service through an integrated system.
Key Takeaway
Working for call centers in the Philippines can be fairly rewarding, but you should first be able to adjust to the environment. If you have a good idea of the jargon that they use from the start, then it'll be easier for you to start to integrate into the business and eventually work to the most of your abilities!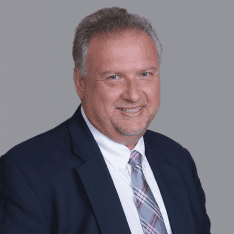 Co-CEO & CCO
US: 866-201-3370
AU: 1800-370-551
UK: 808-178-0977
j.maczynski@piton-global.com
Are you looking for an onshore, nearhsore, or offshore outsourcing solution? Don't know where to start? I am always happy to help.
Let's chat!
Best,
John.
Success in outsourcing isn't a matter of chance, but rather the result of a meticulously defined process, a formula that Fortune 500 companies have diligently honed over time. This rigor is a significant factor in the rarity of failures within these industry titans' outsourced programs.
Having spent over two decades partnering with and delivering Business Process Outsourcing (BPO) solutions to Fortune 500 clients, John possesses an in-depth understanding of this intricate process. His comprehensive approach incorporates an exhaustive assessment of outsourcing requirements, precise vendor sourcing, and a robust program management strategy.