Call Center Services Philippines: Why They Could Be the Customer Experience Game Changer for Your Business
Customer experience sits front and center for today's businesses. Companies that cannot provide excellent service 24/7 risk falling behind. However, great service doesn't come cheap. Or does it? Call center services in the Philippines may present an answer for American businesses. But to know whether they are suitable for your business, you should understand their cost, how their English stacks up, and whether their infrastructure can support your needs.
The cost of an onshore call center is prohibitive for many businesses. Furthermore, human resources are expensive. Four call center agents and a manager would require $190,000 per year in salaries, not including hiring costs. Few small to medium-sized businesses can afford $250,000 annually to host their own call center.
Call center services in the Philippines are much less expensive. The cost of living there is much lower than in the US and Europe, so the total salary cost for 4 agents and a manager is around $40,000 per year. Moreover, the business process outsourcing (BPO) firm would handle all facility, tech, and infrastructure costs as part of its service. As a result, businesses can expect to pay 50% less when opening call centers in the Philippines.
Filipinos learn American English in school. Their Anglo-centric public education system has existed since 1901, and English became a co-official language in 1987 along with Filipino. Today, the Philippines hosts more than 70 million English speakers, 3th in the world to the US, and India. Furthermore, according to the Education First English Proficiency Index, the Philippines ranks second in Asia behind Singapore.
The government supports English skills growth and started a new curriculum in 2011 to promote career readiness. Consequently, the Philippines graduates about 1 million college students every year, and most have excellent English language skills in addition to advertising, marketing, customer service, and IT skills.
Contact center services in the Philippines boast a world-class infrastructure. BPO took off in the 1990s, and the government has increased support for the industry over time. Since 2016, the Department of Information and Communications Technology (DICT) has subsidized job creation, training, and infrastructure in the Philippine BPO industry.
In addition, the Philippine Economic Zone Authority (PEZA) gives tax incentives, visas, and regulatory benefits to many foreign businesses who utilize their BPO industry. As a result, call center services in the Philippines are equipped to provide the best administrative, customer service, back-office, and IT support worldwide.
Filipino culture is more Westernized than other countries in Asia. As a result, call centers in the Philippines often put disgruntled American customers at ease with culturally relevant small talk and familiar speech patterns. For example, boxing and basketball are top-rated sports in the Philippines.
Moreover, the Philippines has a huge appetite for American TV, movies, and music. Since Filipinos are familiar with most American cultural trends, contact center agents in the Philippines can relate with American customers, put them at ease, and provide outstanding service.
The Philippine call centers are equipped to provide a smooth customer experience to millions of Americans. This is because the country's large, well-educated English-speaking population receives ample government support and utilizes a well-developed infrastructure. Moreover, their cultural affinity to the West, particularly the US, helps put native English speakers at ease when they need good service. Therefore, call center service in the Philippines could be the best choice for your business for price, skill, and convenience.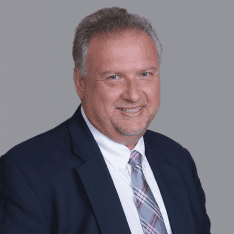 Co-CEO & CCO
US: 866-201-3370
AU: 1800-370-551
UK: 808-178-0977
j.maczynski@piton-global.com
Are you looking for an onshore, nearhsore, or offshore outsourcing solution? Don't know where to start? I am always happy to help.
Let's chat!
Best Regards,
John
Success in outsourcing isn't a matter of chance, but rather the result of a meticulously defined process, a formula that Fortune 500 companies have diligently honed over time. This rigor is a significant factor in the rarity of failures within these industry titans' outsourced programs.
Having spent over two decades partnering with and delivering Business Process Outsourcing (BPO) solutions to Fortune 500 clients, John possesses an in-depth understanding of this intricate process. His comprehensive approach incorporates an exhaustive assessment of outsourcing requirements, precise vendor sourcing, and a robust program management strategy.