In an era where customer experience (CX) has become the key battleground for businesses, the call center plays a pivotal role. As the main point of contact for customers, call centers shape the overall customer experience, influencing satisfaction levels and brand perceptions. Recognizing this, companies worldwide are increasingly focusing on CX when outsourcing call center services. One country that has positioned itself as a prime location for this outsourcing is the Philippines often hailed as the 'call center capital of the world.'
Understanding the Customer Experience (CX) Revolution
CX, a holistic evaluation of a customer's journey with a brand, has emerged as a critical differentiator in today's competitive business landscape. From the first interaction to the final purchase and beyond, every touchpoint shapes the customer's experience. Excellent CX leads to increased customer loyalty, positive word-of-mouth, and ultimately, higher revenue.
In this regard, the role of call centers becomes even more critical. As they often form the bridge between the company and the customer, the quality of service delivered by the call center directly impacts the overall CX. Consequently, businesses looking to outsource their contact center operations are placing CX at the center of their decision-making process.
Philippines: A Strategic Destination for CX-Driven Call Center Services
The Southeast Asian BPO powerhouse, with its blend of cultural compatibility, English language proficiency, highly-skilled workforce, and supportive government policies, has carved a niche for itself in delivering superior CX.
Cultural Compatibility and Language Proficiency
The Philippines' historical and cultural alignment with the West, particularly the United States, allows Filipino call center agents to understand and empathize better with Western customers. Furthermore, English is one of the official languages of the country, with most Filipinos being fluent English speakers. The nation's education system emphasizes English, resulting in a large, English-proficient workforce, which is a significant advantage for call center operations.
Highly Skilled Workforce
Each year, the Philippines produces hundreds of thousands of graduates, many of whom find employment in the BPO industry. Filipino workers are known for their strong work ethic, high degree of professionalism, and innate hospitality – traits that make them excellent at customer service roles.
Government Support
The local government has played a key role in promoting the BPO industry. It has established Special Economic Zones (SEZs) that offer a range of incentives to attract BPO investments. Moreover, through the Technical Education and Skills Development Authority (TESDA), the government provides training programs to enhance the skills of the BPO workforce.
The Spectrum of Call Center Services
Over the years, the range of call center services offered in the Philippines has broadened and become more sophisticated:
Customer Service: This includes handling customer inquiries, managing complaints, providing product information, and processing orders, returns, and exchanges.
Technical Support: Filipino agents offer tech support for a variety of products and services, assisting customers with troubleshooting issues, installation, software updates, and more.
Sales and Telemarketing: The services range from outbound sales calls and lead generation to market research and customer surveys.
Chat Support and Email Services: Besides voice calls, many call centers provide customer service through email and live chat, helping resolve issues and answer queries in real-time.
Social Media Management: Given the rising importance of social media in customer service, contact centers also offer social media management services. These include responding to customer queries on social media platforms, managing the company's online reputation, and monitoring trends and sentiments on social media.
The Impact of Technology on CX and Call Center Operations
In the quest for superior CX, technology has emerged as a powerful enabler. Contact centers in the Philippines are leveraging various advanced technologies to enhance their service offerings and deliver a better CX.
Artificial Intelligence (AI) and Automation
AI and automation are transforming call center operations, enhancing efficiency and customer satisfaction. Chatbots and virtual assistants, powered by AI, are handling routine customer queries, freeing up human agents to deal with more complex issues. Automation is also being used to streamline back-office processes, reducing errors and improving turnaround times.
Data Analytics
Data analytics is helping outsourcing providers to understand their customers better. By analyzing data from various customer interactions, companies can gain insights into customer behavior, preferences, and pain points. This information can be used to personalize interactions and proactively address customer needs, leading to a better CX.
Omnichannel Support
In today's digital age, customers interact with brands across multiple channels – phone, email, chat, in-app, social media, and IVR. Call centers are offering omnichannel support, ensuring consistent and seamless service across all these channels.
Cloud Technology
Cloud-based call center solutions are providing the flexibility and scalability needed in today's fast-paced business environment. With features like intelligent call routing, real-time analytics, and integrations with Customer Relationship Management (CRM) systems, these solutions are enhancing both the agent's and the customer's experience.
CX at the Heart of the Philippine Call Center Industry
The Philippines' emphasis on delivering superior CX has been key to its success in the contact center outsourcing industry. By combining a customer-centric approach with a skilled workforce and advanced technologies, the country has positioned itself as a top destination for businesses seeking to outsource their call center services.
However, the journey doesn't stop here. As customer expectations continue to evolve, and as new technologies continue to transform the industry, call centers in the Philippines will need to continually innovate and adapt. By doing so, they can ensure they remain at the forefront of delivering exceptional CX, providing value to their clients, and contributing to the country's economic growth.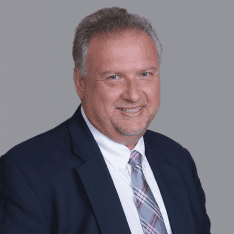 Co-CEO & CCO
US: 866-201-3370
AU: 1800-370-551
UK: 808-178-0977
j.maczynski@piton-global.com
Are you looking for an onshore, nearhsore, or offshore outsourcing solution? Don't know where to start? I am always happy to help.
Let's chat!
Best,
John.
Success in outsourcing isn't a matter of chance, but rather the result of a meticulously defined process, a formula that Fortune 500 companies have diligently honed over time. This rigor is a significant factor in the rarity of failures within these industry titans' outsourced programs.
Having spent over two decades partnering with and delivering Business Process Outsourcing (BPO) solutions to Fortune 500 clients, John possesses an in-depth understanding of this intricate process. His comprehensive approach incorporates an exhaustive assessment of outsourcing requirements, precise vendor sourcing, and a robust program management strategy.