Call Center Services Philippines: Orchestrating Outsourced Mastery in CX, Customer Service, and Tech Support
Navigating the nuanced seas of global business, the role of call centers in delivering impeccable Customer Experience (CX) has become indispensable. The Philippines, with its harmonious blend of cultural empathy, technological prowess, and operational expertise, stands as a cornerstone in the outsourced call center services domain, offering a symphony of CX, customer service, and tech support.
In the world of outsourcing, the Philippines is not just a destination; it's a benchmark. Here, call centers don't just respond to queries; they build bridges of trust, loyalty, and understanding. The emphasis is not merely on answering calls but on understanding the person at the other end, making every interaction an embodiment of the renowned Filipino hospitality.
CX, in its essence, is about crafting memorable journeys. Call centers in the Philippines, with their rigorous training regimes and exposure to global best practices, ensure that every touchpoint, be it a simple inquiry or a complex grievance, is handled with the utmost care and precision. The result? Customers feel valued, heard, and, most importantly, understood.
Customer service, while being an integral part of CX, has its unique demands. The versatility of Filipino call center agents shines brightly here. Trained across diverse industry verticals, they possess the acumen to address a vast spectrum of customer needs. Whether it's providing information about a product, handling returns, or managing feedback, the commitment to service excellence remains unwavering.
However, in today's digital age, the need for adept tech support is more pronounced than ever. As technology integrates deeper into our lives, challenges inevitably arise. The country, recognizing this pivotal need, has meticulously nurtured its tech support capabilities. Agents here are not just well-versed with the latest technologies but are also trained in the art of patient troubleshooting. From software glitches to hardware issues, the tech support services offered are comprehensive, ensuring users get back on track with minimal downtime.
But what truly sets the Philippines apart in its call center offerings is the seamless amalgamation of technology with human touch. Advanced CRM systems, AI-driven tools, and data analytics empower agents with actionable insights, while their intrinsic empathy ensures these tools are used to enhance, not replace, the human connection.
As businesses globally seek to outsource their call center needs, the Philippines emerges as a beacon of excellence. Through its unwavering commitment to CX, customer service, and tech support, the country offers a promise – a promise of unparalleled quality, efficiency, and heart in every interaction. In the grand tapestry of global outsourcing, the Southeast Asian BPO powerhouse confidently weaves threads of trust, expertise, and innovation.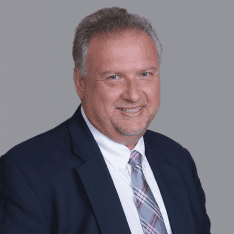 Co-CEO & CCO
US: 866-201-3370
AU: 1800-370-551
UK: 808-178-0977
j.maczynski@piton-global.com
Are you looking for an onshore, nearhsore, or offshore outsourcing solution? Don't know where to start? I am always happy to help.
Let's chat!
Best Regards,
John
Success in outsourcing isn't a matter of chance, but rather the result of a meticulously defined process, a formula that Fortune 500 companies have diligently honed over time. This rigor is a significant factor in the rarity of failures within these industry titans' outsourced programs.
Having spent over two decades partnering with and delivering Business Process Outsourcing (BPO) solutions to Fortune 500 clients, John possesses an in-depth understanding of this intricate process. His comprehensive approach incorporates an exhaustive assessment of outsourcing requirements, precise vendor sourcing, and a robust program management strategy.