Call Center Services Philippines: Championing Exceptional Customer Experiences (CX)
In the global tapestry of customer service outsourcing, the Philippines has etched its presence as a hub that not only understands the nuances of customer experiences (CX) but elevates them to new heights. Call center services from the Philippines are not merely about managing customer interactions; they are about championing a customer-centric approach that turns satisfactory support into memorable service journeys.
At the heart of this CX-centric approach is a workforce that naturally exudes warmth and empathy, essential traits for creating positive customer interactions. Filipino call center agents are trained to see beyond the immediate transaction, understanding the emotional context and cultural background of each customer. This sensitivity allows them to deliver personalized service that resonates with customers and fosters loyalty.
The Philippines' focus on CX is underpinned by a deep understanding of the importance of customer satisfaction in the digital age. With social media and online reviews amplifying the voice of the customer, Philippine call centers are acutely aware that a single interaction can have far-reaching implications for a brand's reputation. Hence, there is a relentless pursuit of excellence, with agents empowered to resolve issues efficiently and go the extra mile when necessary.
Beyond soft skills, technological adeptness plays a crucial role in delivering superior CX. Call centers in the Philippines have embraced cutting-edge technologies that enhance customer interactions. From sophisticated CRM systems that provide a 360-degree view of the customer journey to analytics tools that glean insights from customer data, these technological solutions enable agents to deliver a more informed and responsive service.
Training and development are also key in maintaining the high standards of CX that call centers are known for. Regular upskilling ensures that agents stay abreast of the latest customer service trends and practices. Moreover, a focus on language training and accent neutralization further ensures that communication remains clear and effective, regardless of the customer's location.
Cost efficiency remains a significant advantage of outsourcing call center services to the Philippines, but it's the commitment to superior CX that truly sets these services apart. Businesses that partner with contact centers in the Southeast Asian country can expect not just reduced overheads, but also an elevation of their customer service standards, contributing to better customer retention and brand loyalty.
The strategic geographic location of the Philippines also allows for round-the-clock service operations, ensuring that customers receive assistance when they need it, in a manner that they prefer. This 24/7 availability, coupled with a multichannel service offering, means customers can engage with brands on their own terms, further enhancing the overall CX.
The call center services of the Philippines have transcended traditional outsourcing roles to become flagbearers of exceptional customer experiences. With an innate understanding of what it takes to delight customers, coupled with technological prowess and a strategic focus on CX, the Asian BPO powerhouse nation stands as a premier destination for businesses looking to outsource their customer service operations. As the world moves towards an even more customer-centric business model, the Philippines' call center services are well-equipped to lead the charge, crafting customer experiences that are not just satisfying but truly exceptional.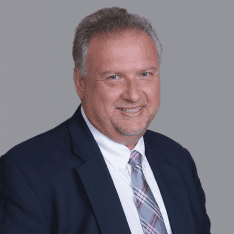 Co-CEO & CCO
US: 866-201-3370
AU: 1800-370-551
UK: 808-178-0977
j.maczynski@piton-global.com
Are you looking for an onshore, nearhsore, or offshore outsourcing solution? Don't know where to start? I am always happy to help.
Let's chat!
Best Regards,
John
Success in outsourcing isn't a matter of chance, but rather the result of a meticulously defined process, a formula that Fortune 500 companies have diligently honed over time. This rigor is a significant factor in the rarity of failures within these industry titans' outsourced programs.
Having spent over two decades partnering with and delivering Business Process Outsourcing (BPO) solutions to Fortune 500 clients, John possesses an in-depth understanding of this intricate process. His comprehensive approach incorporates an exhaustive assessment of outsourcing requirements, precise vendor sourcing, and a robust program management strategy.