What are the qualities of an efficient call center agent?
A sharp mind and quick wit
Responsible at all times
Obedient to the task at hand
A fresh perspective
Relatable and effective
The services of Philippine call centers are some of the best in the world. Providing high-quality support to customers is what makes a Filipino call center tick. A call center who has the best software, high technology equipment or even a cozy office would not matter if don't have the right agents.
Hiring quality agents is vital to enriching your customer experience with your company. As agents interact directly with customers, they should be focused on exceeding their expectations.
Agents complete the company's identity. They hold the responsibility of maintaining the efficiency of the customer service arm of your company. A very important quality of a good contact center agent is the way they treat the customers.
Being polite and friendly is a given, but there are other characteristics that they should possess in order to deliver top-notch performance for the company. You can easily single out the quality agents from low-performing ones based on these qualities below:
Sharp Mind and Quick Wit
Providing the highest quality support to customers is on the top agenda of Filipino call center agents. To do this, they need to be able to know the essentials about the company. This is on top of instructions and client information so it is essential that they have knowledge retention skills.
Before they start their work as an agent, they have to know the very function and identity of your product or service. In addition to this, they also have to be on board with your company philosophy. All of these tasks are attributed to having a sharp mind and quick wit.
Call center agents should also know information about the company process like how to resolve an issue or who to transfer the call to if it is an escalated case. As time passes, they should be able to remember the answers to frequently asked questions and this will allow them to troubleshoot with ease.
If a prospective agent applies, and they do not have even the basic knowledge retention skill, hiring them could have a negative impact on your customer service satisfaction.
Obedient to the task at hand
Agents are given multiple tasks in a workday, this includes checking the knowledge base, updating the Customer Relationship Management (CRM), or taking notes in your help desk, on top of attending to the customer's queries.
Being organized will lessen the room for errors in the process of attaining relevant benefits for your customer service. Ensuring that they are completing calls efficiently with favorable results is also an indicator of good organizational skills.
More than addressing the customer's needs, there should also be an understanding among agents that they should deliver information in the most effective way. This will make all the difference to your customer satisfaction.
Has a Fresh Perspective
An efficient agent looks at the bigger picture even when the workload seems to be monotonous. Agents answer the same questions repetitively every day and receive complaints at the same time.
This can sometimes result in agents being complacent. There will be times when an agent assumes that they know and understand the customer issue because they have heard of it before, but they will leave out the details on the primary query or complaint of the client.
Having vivid attention to detail will lessen the risk of offering a quick canned response. Consumers can see through insincere answers to their questions. Consumers need agents who will listen and have proper engagement with them. This will translate into their loyalty for your brand.
Make sure your agents aim to resolve the issue and conclude with satisfaction. During the hiring process, you can easily see their attention to detail just by glancing at their resume. Resumes that appear to be disorganized means that the applicant does not pay much attention to detail.
Relatable and Effective
Of course, working in a call center requires you to have effective communication skills because not only do agents handle dozens of calls per day from customers who have tough and challenging personalities, but they also need to engage with people of diverse backgrounds in the office.
Competence in having effective communication skills can be identified in speaking clearly, digesting information and conveying a solution quickly, politeness, as well as listening skills that will help in arriving at a viable answer to the customer's issue.
Clear communication skills mean that they should handle clients ranging from an irate customer to a grateful one. Being an effective communicator requires competence and this is what you should seek in a call center agent.
Key Takeaway
The anatomy of an effective agent is composed of more processes than the previously mentioned ones. Reliable agents for your Call Center Services in the Philippines should be determined in delivering a premium customer service experience to customers.
Having them as part of the team will be the reason why your business will thrive in your chosen market. Look out for these qualities of a good call center agent and enjoy a long-term partnership with hardworking people that will move your company forward.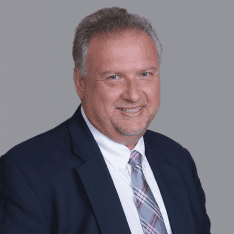 Co-CEO & CCO
US: 866-201-3370
AU: 1800-370-551
UK: 808-178-0977
j.maczynski@piton-global.com
Are you looking for an onshore, nearhsore, or offshore outsourcing solution? Don't know where to start? I am always happy to help.
Let's chat!
Best,
John.
Success in outsourcing isn't a matter of chance, but rather the result of a meticulously defined process, a formula that Fortune 500 companies have diligently honed over time. This rigor is a significant factor in the rarity of failures within these industry titans' outsourced programs.
Having spent over two decades partnering with and delivering Business Process Outsourcing (BPO) solutions to Fortune 500 clients, John possesses an in-depth understanding of this intricate process. His comprehensive approach incorporates an exhaustive assessment of outsourcing requirements, precise vendor sourcing, and a robust program management strategy.