Call Center Services Philippines: A Global Beacon of Customer Support Excellence  
The Philippines' call center services stand as a global beacon of excellence, renowned for their unparalleled customer support and innovative solutions. In an age where customer satisfaction is paramount, the country's call centers have become the backbone of many international businesses, providing an array of services that ensure customer loyalty and operational efficiency.
The foundation of this excellence lies in the nation's significant investment in its human resources. The country's call center agents are selected for their linguistic prowess, technical proficiency, and innate cultural empathy, allowing for customer interactions that are not just effective but also engaging. The workforce's strong command of English and customer service orientation are products of a robust educational system and a service-oriented culture, making it a natural fit for the demands of international customer support.
Leveraging the latest in communication technology, call centers offer a seamless omnichannel experience, allowing customers to engage with brands through their preferred channels. This integration ensures that whether a customer reaches out via phone, email, chat, or social media, they encounter consistent service quality and responsiveness. Such a unified approach to customer service is crucial in maintaining brand integrity and building customer trust.
The flexibility and scalability of services offered by contact centers in the Philippines are second to none. They cater to businesses of all sizes, offering tailored solutions that can be adjusted according to varying demand levels and customer service complexities. This adaptability is key in a market where business needs are constantly evolving, requiring a flexible approach to customer support.
Cost efficiency is one of the most compelling reasons global businesses turn to third-party outsourcing providers. The strategic economic positioning of the country allows for service delivery at a fraction of the cost of domestic call centers in the West, without any compromise on the quality of service. This cost advantage enables businesses to allocate more resources towards growth and innovation.
Contactl centers in the Philippines operate around the clock, providing 24/7 support to cater to international clients across different time zones. This ensures that businesses can offer real-time assistance and maintain a continuous connection with their customers, a vital aspect of customer service in today's fast-paced world.
Continuous training and development are integral to the BPO industry, ensuring that agents remain well-versed in the latest customer service techniques and technologies. This commitment to professional growth ensures that the workforce is not only skilled but also adaptable to the rapidly changing landscape of customer service.
Data security and privacy are treated with utmost seriousness by Philippine call centers. Adhering to international data protection regulations, these centers implement advanced security protocols to protect sensitive customer information, reinforcing the trust and reliability essential to customer service operations.
The supportive policies of the government have been crucial in nurturing the growth of the call center sector. Through initiatives that support education, infrastructure development, and economic incentives, the country has fostered an environment conducive to the thriving of BPO companies and has established itself as a leading destination for call center services.
The call center services from the Philippines provide businesses with a strategic opportunity to excel in customer engagement. By combining skilled human resources, cutting-edge technology, and a commitment to service excellence, contact centers are ideally positioned to help businesses worldwide enhance their customer service offerings and achieve long-term success in the global marketplace.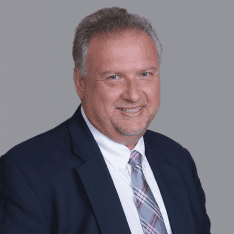 Co-CEO & CCO
US: 866-201-3370
AU: 1800-370-551
UK: 808-178-0977
j.maczynski@piton-global.com
Are you looking for an onshore, nearhsore, or offshore outsourcing solution? Don't know where to start? I am always happy to help.
Let's chat!
Best Regards,
John
Success in outsourcing isn't a matter of chance, but rather the result of a meticulously defined process, a formula that Fortune 500 companies have diligently honed over time. This rigor is a significant factor in the rarity of failures within these industry titans' outsourced programs.
Having spent over two decades partnering with and delivering Business Process Outsourcing (BPO) solutions to Fortune 500 clients, John possesses an in-depth understanding of this intricate process. His comprehensive approach incorporates an exhaustive assessment of outsourcing requirements, precise vendor sourcing, and a robust program management strategy.