Call Center Services Outsourcing Philippines: Navigating the Tide towards Multilingual Support
In a world that's growing smaller, in part thanks to technological advancements and global business platforms, linguistic diversity has surged to the forefront of customer support and engagement. Call center services outsourcing in the Philippines, renowned for its impeccable English-language support, now finds itself evolving and embedding multilingual capabilities to cater to this global clientele.
The incorporation of multilingual support in the call center sector of the Philippines is not merely a value-add; it's becoming an essential component to ensure comprehensive customer engagement. Clients spanning across continents and linguistic boundaries seek more than resolution; they demand understanding, empathy, and a personal touch that often finds its roots in linguistic familiarity.
With an extensive array of services including customer support, technical helpdesks, and back-office solutions, the role of language becomes pivotal. Engaging in a dialogue where the customer feels heard, understood, and valued pivots significantly on the agent's ability to converse comfortably in the customer's native language.
Multilingual support is not merely a communication tool; it's an embodiment of cultural empathy and understanding. When a customer converses with an agent who not only speaks their language but also comprehends their cultural nuances and idiomatic expressions, the conversation shifts from transactional to relational. This symbiosis transcends conventional customer service dynamics, crafting experiences that are memorable, reliable, and inherently customer-centric.
Furthermore, as brands and businesses expand their global footprints, the ability to cater to diverse linguistic and cultural cohorts becomes a distinct competitive edge. It not only enables the brand to effectively communicate and engage with a wider audience but also demonstrates a level of customer commitment and respect towards their linguistic and cultural identity.
The call centers in the Philippines, thus, find themselves at an intersection where the ability to provide multilingual support becomes a strategic investment towards building, sustaining, and nurturing global customer relationships. This evolution from predominantly English-language support towards a more linguistically diverse offering is a conscious stride towards global inclusivity and customer engagement.
Moreover, in an era where customer experience (CX) is paramount, the depth and quality of interaction that multilingual support facilitates are unmatched. It provides customers with a familiar and comfortable platform to express, engage, and resolve, ensuring that the dialogue is not hindered by linguistic limitations.
In this vein, when businesses opt for call center services outsourcing in the Philippines, they now explore partnerships that not only bring operational efficacy and cost-effectiveness but also a global customer engagement capability. The Philippine call center industry, with its intrinsic customer service ethos and an expanding multilingual talent pool, is thus poised to cater to this global, linguistically diverse clientele, ensuring that conversations, solutions, and customer experiences are not lost in translation but are enhanced, enriched, and elevated through linguistic and cultural understanding.
As the tapestry of global business and customer interactions continue to evolve, the call center industry in the Philippines, armed with multilingual capabilities, finds itself not just participating in the global dialogue but shaping, enhancing, and elevating it, ensuring that every customer, regardless of their linguistic and geographical demography, finds a voice, an understanding, and an unwavering support in their customer service experiences.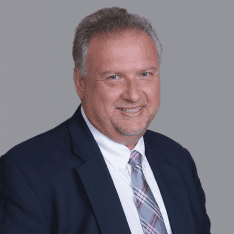 Co-CEO & CCO
US: 866-201-3370
AU: 1800-370-551
UK: 808-178-0977
j.maczynski@piton-global.com
Are you looking for an onshore, nearhsore, or offshore outsourcing solution? Don't know where to start? I am always happy to help.
Let's chat!
Best Regards,
John
Success in outsourcing isn't a matter of chance, but rather the result of a meticulously defined process, a formula that Fortune 500 companies have diligently honed over time. This rigor is a significant factor in the rarity of failures within these industry titans' outsourced programs.
Having spent over two decades partnering with and delivering Business Process Outsourcing (BPO) solutions to Fortune 500 clients, John possesses an in-depth understanding of this intricate process. His comprehensive approach incorporates an exhaustive assessment of outsourcing requirements, precise vendor sourcing, and a robust program management strategy.