In the realm of business process outsourcing (BPO), the Philippines has long been recognized as a global leader, especially when it comes to call center outsourcing services. A combination of cultural, educational, and infrastructural factors has positioned the country as a premier destination for businesses looking to optimize their customer relations and bolster their operational efficiency.
At the heart of the Philippines' call center success lies its people. The country's workforce, known for its fluency in English and a natural inclination towards customer service, offers a level of empathy and understanding that few other regions can match. These qualities, combined with the Filipinos' neutral accent, make the Philippines a preferred choice for Western businesses, particularly those from the U.S. and the UK.
Furthermore, the robust educational system in the Philippines ensures a steady stream of college-educated professionals entering the workforce each year. This not only guarantees a consistent talent pool for the call center industry but also ensures that the agents are well-versed in global business etiquette, cultural nuances, and modern communication tools.
Technological advancements have further solidified the Philippines' standing in the call center sector. Modern infrastructure, high-speed internet connectivity, and state-of-the-art call center facilities ensure that businesses outsourcing to the Philippines receive top-notch service without any technical glitches. The call center hubs, primarily located in cities like Manila, Cebu, and Davao, are equipped with the latest software and hardware, enabling seamless integration with clients worldwide.
Beyond technology and talent, the cost-effectiveness of call center outsourcing services in the Philippines provides businesses with an attractive financial incentive. While ensuring world-class service, the operational costs in the Philippines are significantly lower than in Western countries. This allows companies to allocate resources more efficiently and invest in growth-centric activities.
The industry's maturity is evident not just in its scale but also in the range of services offered. From basic customer inquiries and technical support to complex, high-level business consultancy and financial services, call centers in the Philippines cater to diverse sectors and myriad needs. This versatility ensures that businesses, irrespective of their domain or size, find tailored solutions that align with their objectives.
The Philippines, with its unique blend of talent, technology, and cost-efficiency, stands as a beacon for businesses around the globe. As the dynamics of global commerce shift and customer expectations evolve, the country's call center outsourcing services remain steadfast, leading the way and setting new benchmarks in service excellence.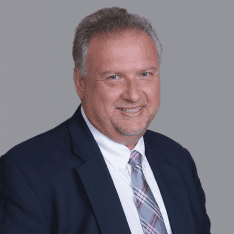 Co-CEO & CCO
US: 866-201-3370
AU: 1800-370-551
UK: 808-178-0977
j.maczynski@piton-global.com
Are you looking for an onshore, nearhsore, or offshore outsourcing solution? Don't know where to start? I am always happy to help.
Let's chat!
Best Regards,
John
Success in outsourcing isn't a matter of chance, but rather the result of a meticulously defined process, a formula that Fortune 500 companies have diligently honed over time. This rigor is a significant factor in the rarity of failures within these industry titans' outsourced programs.
Having spent over two decades partnering with and delivering Business Process Outsourcing (BPO) solutions to Fortune 500 clients, John possesses an in-depth understanding of this intricate process. His comprehensive approach incorporates an exhaustive assessment of outsourcing requirements, precise vendor sourcing, and a robust program management strategy.