Call Center Services in the Philippines: Mastering the Art of Global Customer Relations
The Philippines has risen to global prominence as a center of excellence for call center services, masterfully blending a highly skilled workforce, technological sophistication, and cultural empathy to elevate the customer service standards worldwide. Call centers in the Philippines are not just operational hubs; they are strategic partners in nurturing customer relations and ensuring the satisfaction and loyalty that drive business success.
A cornerstone of this success is the Filipino workforce. With a strong emphasis on education and a natural affinity for hospitality, the workforce is renowned for its exceptional communication skills, especially in English. The workforce's dedication to customer service is embedded in the cultural fabric of the nation, characterized by warmth, politeness, and a genuine willingness to assist. This unique blend of skill and disposition has positioned the Philippines as an ideal location for handling global customer service operations.
Philippine call centers provide a comprehensive range of services that extend across various industries and functions. From handling inquiries and resolving issues to providing technical support and conducting market research, these centers have become the face and voice of many international brands. The services are delivered across multiple channels, including voice, email, chat, and social media, ensuring that customers can engage with businesses on their terms and preferred platforms.
One of the most compelling aspects of the Philippine call center industry is its cost-effectiveness. The country offers a competitive advantage with its combination of lower operational costs and high-quality service delivery. This cost efficiency allows businesses to invest more resources into growth and innovation, ultimately enhancing their market competitiveness.
The technological landscape of Philippine call centers is equipped with state-of-the-art systems and software, enabling them to deliver efficient and seamless service. This includes advanced customer relationship management (CRM) systems, omnichannel platforms, and analytics tools that provide deep insights into customer behaviors and preferences. Moreover, with the rise of artificial intelligence and automation, Philippine call centers are optimizing their operations to include chatbots and virtual assistants, adding another layer of efficiency and responsiveness.
The Philippine government has played a pivotal role in the development of the call center industry, creating a supportive environment through investment in ICT infrastructure, educational programs focused on BPO skills, and economic policies that encourage foreign investment. These initiatives have resulted in a robust and sustainable industry that continues to attract global businesses.
Resilience and adaptability are hallmarks of Philippine call centers. The industry has displayed an impressive ability to pivot in response to global challenges, such as the shift to remote and hybrid work models during the pandemic. This resilience underscores the industry's commitment to providing uninterrupted and high-caliber service, regardless of external pressures.
The Philippine call center industry is well-positioned to continue its trajectory of growth and innovation. As customer experience becomes increasingly critical in differentiating brands, the industry's commitment to continuous improvement and embracing cutting-edge technologies will ensure that it remains at the forefront of customer service excellence.
The Philippine call center industry is a testament to the country's ability to deliver service excellence on a global scale. With a combination of a skilled and empathetic workforce, cost competitiveness, technological advancement, and a supportive business environment, the Philippines continues to be a leading destination for businesses seeking to outsource their customer service operations. As it adapts to the evolving demands of global customers, the Philippine call center industry is poised to expand its role as a crucial player in the international BPO landscape.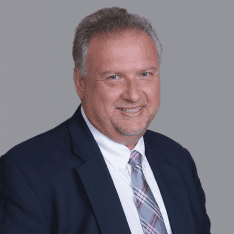 Co-CEO & CCO
US: 866-201-3370
AU: 1800-370-551
UK: 808-178-0977
j.maczynski@piton-global.com
Are you looking for an onshore, nearhsore, or offshore outsourcing solution? Don't know where to start? I am always happy to help.
Let's chat!
Best Regards,
John
Success in outsourcing isn't a matter of chance, but rather the result of a meticulously defined process, a formula that Fortune 500 companies have diligently honed over time. This rigor is a significant factor in the rarity of failures within these industry titans' outsourced programs.
Having spent over two decades partnering with and delivering Business Process Outsourcing (BPO) solutions to Fortune 500 clients, John possesses an in-depth understanding of this intricate process. His comprehensive approach incorporates an exhaustive assessment of outsourcing requirements, precise vendor sourcing, and a robust program management strategy.