Call Center Services in the Philippines: A Triad of Customer Service, Tech Support, and Back-Office Excellence
The Philippines has carved out a formidable niche in the world of call center services, becoming a go-to destination for businesses seeking to enhance their customer service, tech support, and back-office operations. Known for its hospitable culture and strong English proficiency, the country offers a compelling combination of expertise and efficiency that resonates across various industries.
Customer Service: The Heart of Call Centers
Customer service is the lifeblood of the BPO industry in the Philippines. With a natural inclination towards service and communication, Filipino call center agents provide a customer experience that is both personable and effective. Businesses that outsource to the country benefit from this cultural predisposition, receiving high-quality customer interactions that can lead to increased customer satisfaction and loyalty. The agents' ability to handle a range of customer service scenarios with patience and understanding ensures that each customer feels heard and valued.
Tech Support: Bridging the Gap with Technical Proficiency
Tech support is another critical service offered by local call centers. The workforce includes a significant number of tech-savvy professionals who can address a spectrum of technical issues, from basic troubleshooting to complex problem resolution. The technical support teams are known for their ability to break down complex technical language into customer-friendly terms, ensuring that users of all levels of tech expertise receive the help they need. This skill set is particularly valuable in today's tech-driven world, where customer patience with technical issues is increasingly thin.
Back-Office Operations: The Efficiency Engine
Behind the scenes, back-office operations are a testament to the operational efficiency that call centers can offer. From data entry and processing to account management and HR services, these vital functions are handled with meticulous attention to detail. Outsourcing back-office tasks to the Philippines allows businesses to streamline their operations, reduce overhead costs, and focus on core competencies. The back-office support from BPOs in the country is marked by a commitment to accuracy, speed, and confidentiality, contributing to smoother business operations.
The Synergy of Services
The true value of call center services in the Philippines lies in the synergy of customer service, tech support, and back-office operations. This integrated approach ensures that businesses can provide a comprehensive service experience to their customers. By having all these functions working in tandem, companies can expect not only cost savings but also improved overall service quality, leading to a better customer experience and operational excellence.
Technological Edge
Contact centers are also at the forefront of adopting the latest technologies to enhance their service delivery. From artificial intelligence and machine learning to advanced CRM systems, these technological tools are employed to optimize efficiency and provide data-driven insights into customer behavior. This commitment to technological advancement allows call centers to stay competitive in the global market and offer their clients the best in service innovation.
Call center services in the Philippines offer a multifaceted solution for businesses looking to excel in customer service, tech support, and back-office efficiency. The combination of a skilled workforce, a culture of service, and technological prowess makes the Asian BPO powerhouse nation an attractive destination for outsourcing these critical operations. As businesses seek to provide exceptional service experiences while maintaining operational efficiency, BPO services in the country stand out as a strategic partner for sustainable growth and customer satisfaction.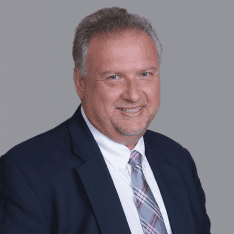 Co-CEO & CCO
US: 866-201-3370
AU: 1800-370-551
UK: 808-178-0977
j.maczynski@piton-global.com
Are you looking for an onshore, nearhsore, or offshore outsourcing solution? Don't know where to start? I am always happy to help.
Let's chat!
Best Regards,
John
Success in outsourcing isn't a matter of chance, but rather the result of a meticulously defined process, a formula that Fortune 500 companies have diligently honed over time. This rigor is a significant factor in the rarity of failures within these industry titans' outsourced programs.
Having spent over two decades partnering with and delivering Business Process Outsourcing (BPO) solutions to Fortune 500 clients, John possesses an in-depth understanding of this intricate process. His comprehensive approach incorporates an exhaustive assessment of outsourcing requirements, precise vendor sourcing, and a robust program management strategy.