In the mosaic of global communication, voices emanating from the Philippines have etched a lasting imprint, echoing the ethos of genuine connection and unparalleled service. Call centers, once perceived as mere helplines, have evolved into pivotal touchpoints between brands and their audiences, and the Philippines has solidified its stature as the epicenter of this transformation.
At the heart of this remarkable journey lies the Filipino agent. Gifted with a fluency in English that carries a neutral accent, their communicative prowess is beyond par. But it isn't just linguistic skills that set them apart; it's the intrinsic warmth, patience, and empathy that permeates each interaction. When a caller reaches out, be it with a concern, query, or grievance, they find a listener in the truest sense on the other end—a hallmark of the local culture.
The infrastructural backbone supporting this industry is equally commendable. Driven by visionary investments, the Philippines boasts state-of-the-art call center facilities equipped with cutting-edge technology. High-speed internet connections, robust CRM systems, and continuous training programs ensure that the service delivered isn't just competent, but exceptional.
An often overlooked, yet crucial element in the Philippines call center narrative is adaptability. In a world where consumer preferences shift rapidly and industries undergo seismic changes, Filipino call centers have consistently demonstrated the agility to adapt. Be it integrating the latest AI-driven tools, upskilling their agents, or fine-tuning their strategies, they remain attuned to the evolving demands of the global marketplace.
But beyond the tangible metrics of quality and efficiency, there's a deeper narrative at play. The Philippines, with its rich tapestry of cultural values, brings to the table a commitment that transcends contractual obligations. Businesses aren't just outsourcing a function; they are forging relationships built on trust, mutual respect, and shared aspirations.
Cost, while always a factor, morphs into value when viewed through the local lens. The competitive pricing offered by call centers in the Philippines is enriched by the exceptional quality of service, translating to a return on investment that's both immediate and long-lasting.
In the grand spectrum of global communication, the call center industry in the Philippines stands as a beacon of excellence. It isn't merely about answering calls—it's about crafting experiences, nurturing relationships, and echoing a brand's promise across continents. As the world continues its quest for genuine, effective communication, the Asian nation, with its blend of skill, heart, and innovation, is poised to answer that call.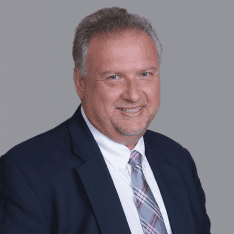 Co-CEO & CCO
US: 866-201-3370
AU: 1800-370-551
UK: 808-178-0977
j.maczynski@piton-global.com
Are you looking for an onshore, nearhsore, or offshore outsourcing solution? Don't know where to start? I am always happy to help.
Let's chat!
Best Regards,
John
Success in outsourcing isn't a matter of chance, but rather the result of a meticulously defined process, a formula that Fortune 500 companies have diligently honed over time. This rigor is a significant factor in the rarity of failures within these industry titans' outsourced programs.
Having spent over two decades partnering with and delivering Business Process Outsourcing (BPO) solutions to Fortune 500 clients, John possesses an in-depth understanding of this intricate process. His comprehensive approach incorporates an exhaustive assessment of outsourcing requirements, precise vendor sourcing, and a robust program management strategy.