Call Center Philippines: Navigating Global Communication Channels with Authenticity and Expertise
In the global arena of customer interactions and communication, the Philippines rises prominently, recognized for its exceptional call center services. This nation, with its unique amalgamation of linguistic aptitude and cultural resonance, has become the heart of voice-based services, bridging businesses with their consumers across continents.
When one envisions call centers, it often evokes images of bustling workspaces filled with headset-clad individuals attending to calls. But in the Southeast Asian nation, it's more than just a business function; it's an industry built on a foundation of human connection and understanding. The country's long-standing relationship with the Western world, complemented by its colonial history, has fostered an innate familiarity with Western culture and idioms. This background, combined with the nation's inherent warmth and hospitality, equips agents to engage in genuine and effective conversations with global clients.
A cornerstone of the country's success in this realm is its educational framework. Boasting one of the highest English literacy rates in the region, the Philippines has a steady influx of graduates ready to dive into the customer service domain. The extensive training modules, emphasizing linguistic nuances, problem-solving, and cultural sensitivity, further refine their skills. This rigorous preparation ensures that when an agent picks up a call, they're not just addressing a concern but are creating an experience.
The advantages of outsourcing call center operations to the Philippines are manifold. Cost efficiency stands out, of course. Businesses, from startups to multinational corporations, find it financially prudent to leverage the high-quality services the BPOs in the country offer without the burden of hefty overheads. Moreover, the 24/7 operational capability, owing to favorable time zones, ensures that businesses remain accessible to their clientele round the clock.
Beyond the voice, the integration of technology plays a pivotal role. As customer interactions evolve, the demand for multi-channel support – encompassing chat, email, and social media – has surged. Staying ahead of this curve, the country continually invests in technological infrastructure and training, ensuring its agents are adept across all platforms.
The journey is not without its challenges. As the call center industry matures, there's a growing need to focus on value-added services, specialization, and enhanced customer experiences. The Southeast Asian BPO powerhouse, recognizing this, is shifting from being just a voice hub to a center of excellence in customer relationship management. Maintaining high levels of data security, adapting to global regulatory changes, and ensuring employee well-being are also paramount.
The future of call center services in the Philippines is poised for evolution. With technological advancements like AI and machine learning, the nature of customer interactions will transform. The country, with its resilient spirit and adaptability, is ready to navigate these changes, ensuring it remains a beacon in global customer service.
The Philippines, through its call center prowess, embodies the essence of effective communication – understanding, empathy, and authenticity. By blending human touch with technological proficiency, the nation stands as a testament to the power of genuine interactions in a digitized world.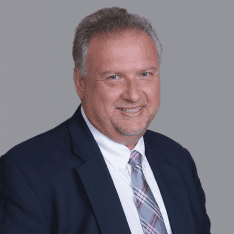 Co-CEO & CCO
US: 866-201-3370
AU: 1800-370-551
UK: 808-178-0977
j.maczynski@piton-global.com
Are you looking for an onshore, nearhsore, or offshore outsourcing solution? Don't know where to start? I am always happy to help.
Let's chat!
Best Regards,
John
Success in outsourcing isn't a matter of chance, but rather the result of a meticulously defined process, a formula that Fortune 500 companies have diligently honed over time. This rigor is a significant factor in the rarity of failures within these industry titans' outsourced programs.
Having spent over two decades partnering with and delivering Business Process Outsourcing (BPO) solutions to Fortune 500 clients, John possesses an in-depth understanding of this intricate process. His comprehensive approach incorporates an exhaustive assessment of outsourcing requirements, precise vendor sourcing, and a robust program management strategy.