Call Center Philippines: Marrying Exceptional Customer Service with Operational Efficiencies
In today's dynamic business environment, the call center industry has evolved beyond merely answering phones. Companies worldwide are realizing the potential of outsourcing their customer service functions, not just for cost-effectiveness but for elevating their customer experience (CX). At the heart of this transformation is the Philippines, an archipelago known for its exceptional call center capabilities.
The Philippines has steadily built a reputation as the global powerhouse of customer service. With its deep-rooted cultural affinity for hospitality and a workforce proficient in English, the country is perfectly poised to cater to the global market's demands. Filipinos have an innate ability to connect with customers, comprehend their needs, and offer solutions with genuine empathy and warmth, ensuring every interaction is memorable.
However, what makes the country truly stand out is its adeptness at combining impeccable customer service with outstanding operational efficiencies. Outsourcing to the Asian BPO powerhouse offers businesses an array of benefits, from streamlined processes to advanced technological infrastructures. The integration of the latest tools, from AI-driven chatbots to advanced CRM systems, ensures that customers receive rapid, accurate, and personalized service.
But beyond technology, the real magic lies in how the Philippines manages to optimize operations. With rigorous training programs, call center agents are not just equipped to handle customer queries but are also trained in up-selling and cross-selling, turning every customer interaction into potential revenue opportunities.
Plus, the time zone compatibility with major Western markets, especially the US, means that businesses can offer 24/7 customer support without any hitches. This round-the-clock service ensures that customers are catered to at their convenience, enhancing overall satisfaction and loyalty.
The cost aspect cannot be overlooked. While the Southeast Asian outsourcing hub offers top-tier customer service, it does so at a fraction of the cost compared to Western counterparts. Businesses can achieve significant cost savings by tapping into the Philippines' call center industry without compromising on quality. This financial efficiency allows businesses to reinvest these savings into other core areas, fueling growth and expansion.
The Philippines offers a holistic solution for businesses seeking to outsource their call center operations. It's not just about fielding calls; it's about offering a superior CX, optimizing operations, leveraging advanced technologies, and realizing tangible cost savings. As the business world continues to evolve, the country stands as a beacon for companies aiming to strike the perfect balance between exceptional customer service and operational excellence.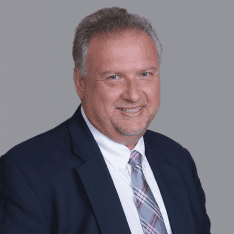 Co-CEO & CCO
US: 866-201-3370
AU: 1800-370-551
UK: 808-178-0977
j.maczynski@piton-global.com
Are you looking for an onshore, nearhsore, or offshore outsourcing solution? Don't know where to start? I am always happy to help.
Let's chat!
Best Regards,
John
Success in outsourcing isn't a matter of chance, but rather the result of a meticulously defined process, a formula that Fortune 500 companies have diligently honed over time. This rigor is a significant factor in the rarity of failures within these industry titans' outsourced programs.
Having spent over two decades partnering with and delivering Business Process Outsourcing (BPO) solutions to Fortune 500 clients, John possesses an in-depth understanding of this intricate process. His comprehensive approach incorporates an exhaustive assessment of outsourcing requirements, precise vendor sourcing, and a robust program management strategy.