The call center outsourcing industry in the Philippines has become a hub for customer support services, with many companies migrating their operations to the country. The increasing competition in the industry has made it necessary for companies to improve their customer support services and provide world-class experiences. Advanced data analytics is a crucial tool to achieve this goal.
Data analytics helps contact centers in the Philippines understand customer behavior, including their needs, preferences, and expectations. By analyzing customer data, outsourcing providers can identify patterns and trends, which can be used to improve their services. The benefits of using data analytics in customer support operations include a better understanding of customer behavior, improved customer service quality, increased efficiency, personalized customer experiences, and predictive maintenance.
Data analytics can also be used to monitor and evaluate customer service quality, allowing companies to identify areas for improvement and provide additional training to their agents. It can streamline operations and reduce the time and resources required to handle customer inquiries, leading to increased efficiency. Predictive analytics can be used to identify common customer inquiries and automate the response process, freeing up agents to focus on more complex issues.
BPO companies can also use data analytics to create personalized experiences for customers, improving customer satisfaction and loyalty. By tailoring services to meet the specific needs of each customer, companies can provide a better customer experience. Predictive maintenance can be used to predict potential issues before they occur, allowing contact centers to proactively resolve them. For example, data analytics can be used to identify customers at risk of churning and take steps to retain them.
Advanced data analytics is a crucial tool for any call center in the Philippines to provide world-class customer support. By using data to extract insights, make predictions, and support decision-making, contact centers can improve various aspects of customer support operations and provide a better customer experience.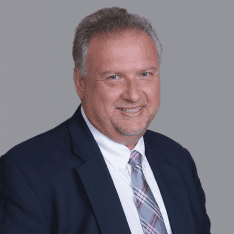 Co-CEO & CCO
US: 866-201-3370
AU: 1800-370-551
UK: 808-178-0977
j.maczynski@piton-global.com
Are you looking for an onshore, nearhsore, or offshore outsourcing solution? Don't know where to start? I am always happy to help.
Let's chat!
Best,
John.
Success in outsourcing isn't a matter of chance, but rather the result of a meticulously defined process, a formula that Fortune 500 companies have diligently honed over time. This rigor is a significant factor in the rarity of failures within these industry titans' outsourced programs.
Having spent over two decades partnering with and delivering Business Process Outsourcing (BPO) solutions to Fortune 500 clients, John possesses an in-depth understanding of this intricate process. His comprehensive approach incorporates an exhaustive assessment of outsourcing requirements, precise vendor sourcing, and a robust program management strategy.