Call Center Philippines: Empowering E-commerce with Responsive Customer Service
The call center industry in the Philippines, with its robust growth and strategic emphasis on service quality, is increasingly becoming the backbone of e-commerce customer support. As online shopping platforms continue to proliferate, the demand for responsive and efficient customer service escalates. Contact centers are meeting this demand by blending their inherent strengths in communication with advanced technological solutions, ensuring that e-commerce businesses provide an exceptional customer experience (CX).
In the digital age, e-commerce businesses face the challenge of providing instant, round-the-clock support to a global clientele. Outsourcing providers are adept at this, employing a workforce that is not only fluent in English but also culturally attuned to Western consumers. This linguistic and cultural proficiency is crucial for e-commerce platforms where clear communication and cultural empathy can make a significant difference in customer satisfaction and loyalty.
The integration of omnichannel support systems is pivotal in the e-commerce industry, and contact centers in the Philippines are leading the way. By ensuring that customers can effortlessly switch between chat, email, voice, and social media without loss of service quality or information continuity, these BPOs are crafting seamless support journeys. This omnichannel approach caters to the modern consumer's expectation of accessible, consistent, and personalized service across all touchpoints.
Artificial Intelligence (AI) and automation are playing an increasingly significant role in the operations of outsourcing providers serving the e-commerce sector. AI-powered chatbots handle routine inquiries, order status checks, and basic troubleshooting, ensuring that customers receive immediate attention. Simultaneously, these technologies allow human agents to focus on more complex queries and issues, thereby improving the efficiency and effectiveness of the customer service provided.
Data analytics is also a cornerstone of the e-commerce customer support strategy in the country. By analyzing customer data and feedback, call centers can identify patterns and preferences, tailoring their service to anticipate customer needs and enhance satisfaction. This data-driven approach allows for the optimization of both customer support strategies and e-commerce operations, resulting in improved CX and increased sales.
In addition to these technological advancements, local call centers are focused on the continuous development of their human resources. Through comprehensive training programs and skill-building initiatives, agents are equipped to handle the unique challenges of e-commerce customer service, including managing high-volume transactions, addressing diverse customer needs, and providing personalized shopping advice.
Furthermore, the security of customer data is paramount in the e-commerce industry. Call centers in the Philippines are committed to adhering to strict data protection standards and employ advanced cybersecurity measures to safeguard sensitive customer information. This commitment to security is essential for maintaining customer trust and ensuring compliance with international regulations.
The country's call center industry's collaboration with e-commerce businesses is not just a functional necessity but a strategic partnership that drives growth. With the rise of e-commerce, BPOs are expanding their service offerings to include customer lifecycle management, from acquisition and onboarding to retention and loyalty programs, creating a comprehensive support ecosystem for online retailers.
Call centers in the Philippines are integral to the success of e-commerce platforms, providing the responsive and adaptive customer service necessary in today's fast-paced digital marketplace. Through the strategic use of technology, an emphasis on omnichannel support, and a focus on data security and human resource development, contact centers are helping e-commerce businesses thrive while delivering superior customer experiences.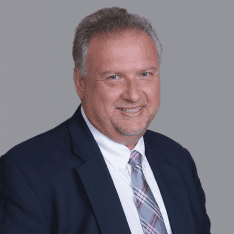 Co-CEO & CCO
US: 866-201-3370
AU: 1800-370-551
UK: 808-178-0977
j.maczynski@piton-global.com
Are you looking for an onshore, nearhsore, or offshore outsourcing solution? Don't know where to start? I am always happy to help.
Let's chat!
Best Regards,
John
Success in outsourcing isn't a matter of chance, but rather the result of a meticulously defined process, a formula that Fortune 500 companies have diligently honed over time. This rigor is a significant factor in the rarity of failures within these industry titans' outsourced programs.
Having spent over two decades partnering with and delivering Business Process Outsourcing (BPO) solutions to Fortune 500 clients, John possesses an in-depth understanding of this intricate process. His comprehensive approach incorporates an exhaustive assessment of outsourcing requirements, precise vendor sourcing, and a robust program management strategy.