Call Center Philippines: Beyond Cost Savings, Embracing Innovation and Quality
The call center industry in the Philippines has long been celebrated for its cost-effectiveness, but this is a narrative that only scratches the surface of the value proposition offered by this vibrant Southeast Asian nation. The call center sector has transcended mere cost savings, embedding itself with innovation, unparalleled quality, and a deep understanding of customer service dynamics that cater to the demands of a rapidly evolving global market.
This transformation has been driven by a multitude of factors, beginning with the Filipino workforce's exceptional command of the English language and a cultural affinity for Western norms, which have been instrumental in delivering services that go beyond basic transactional interactions. Filipino call center agents are renowned for their emotional intelligence and the ability to connect with customers on a personal level, fostering relationships and trust that extend beyond the typical buyer-seller dynamic.
Furthermore, the country has recognized the critical role of innovation in staying ahead in the competitive BPO landscape. Investing in state-of-the-art technologies and infrastructure, Philippine call centers are at the forefront of embracing digital transformation. This includes the integration of artificial intelligence and automation to streamline processes and improve efficiency, while still maintaining the human touch that is a hallmark of Filipino customer service.
Quality is another cornerstone of the Southeast Asian call center industry. With a focus on continuous improvement and adherence to international standards, Philippine call centers deliver services that meet and often exceed the expectations of global clients. Rigorous training programs, performance monitoring, and a commitment to excellence ensure that the quality of service is consistent and reliable, making it a compelling selling point beyond cost savings.
The local government's support has also been pivotal in nurturing the growth of the call center sector. With policies that encourage foreign investment, infrastructure development, and skill enhancement, the government has created a conducive environment that has allowed the industry to thrive and become a significant contributor to the country's economy.
Yet, it is the spirit of innovation that truly sets the country's contact centers apart. The sector has shown remarkable agility in adapting to new technologies and changing market dynamics. Whether it's the shift towards omnichannel support or the need for more specialized services like healthcare support or financial services, call centers in the Philippines have consistently evolved to meet these emerging needs.
The result is an industry that is recognized not just for its cost-effectiveness but for a comprehensive portfolio of services that stand on par with global standards. From small businesses to Fortune 500 companies, a diverse array of clients now looks to the Philippines not just to save costs but to add value to their operations and enhance their competitive advantage.
The call center industry has indeed moved beyond cost savings. Today, it is characterized by its innovative approaches, quality service delivery, and an ever-evolving portfolio that caters to the complex needs of global businesses. As the industry continues to grow and redefine itself, it is clear that the Philippines will remain a key player in the global BPO arena, offering solutions that are both cost-effective and value-adding.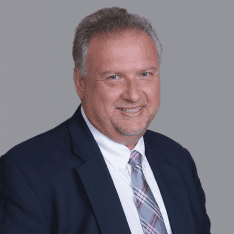 Co-CEO & CCO
US: 866-201-3370
AU: 1800-370-551
UK: 808-178-0977
j.maczynski@piton-global.com
Are you looking for an onshore, nearhsore, or offshore outsourcing solution? Don't know where to start? I am always happy to help.
Let's chat!
Best Regards,
John
Success in outsourcing isn't a matter of chance, but rather the result of a meticulously defined process, a formula that Fortune 500 companies have diligently honed over time. This rigor is a significant factor in the rarity of failures within these industry titans' outsourced programs.
Having spent over two decades partnering with and delivering Business Process Outsourcing (BPO) solutions to Fortune 500 clients, John possesses an in-depth understanding of this intricate process. His comprehensive approach incorporates an exhaustive assessment of outsourcing requirements, precise vendor sourcing, and a robust program management strategy.