In the bustling hubs of Manila, the Philippines' call center industry thrives a testament to the country's strategic embrace of English fluency and a service-oriented culture. As this sector propels the country's economy forward, the astute management of Key Performance Indicators (KPIs) remains the linchpin for success.
Harnessing KPIs for Strategic Advantage
KPIs are more than mere numbers; they are a narrative of a contact center's health and efficacy. The call arrival rate, for instance, is a pulse check on customer engagement, while the first response time (FRT) is a direct measure of customer experience agility. In an industry where every second counts, these metrics are the scorecards of operational excellence.
Balancing the Efficiency-Quality Paradigm
The industry's Achilles' heel is often the myopic pursuit of efficiency, epitomized by an obsession with lowering Average Handling Time (AHT) at the expense of Customer Satisfaction Scores (CSAT). The remedy is not a trade-off but a symphony of both. Call centers are now pivoting towards a holistic approach, where the efficiency of resolution dovetails with the quality of interaction, ensuring that a swift resolution does not come at the expense of a thorough one.
Leveraging Technology: A Digital Lever
Technological advancements are the wind beneath the wings of KPI management. Real-time analytics, AI, and cloud-based solutions are not mere buzzwords but transformative agents that enable a granular understanding of each KPI. These tools empower call centers to anticipate customer needs, streamline agent workflows, and personalize customer interactions, thereby elevating the metrics that matter.
Investing in Human Capital: The Training Imperative
No technology can replace the nuanced understanding and empathy of a well-trained human agent. The industry's investment in continuous learning and development programs is a clear acknowledgment of this fact. As agents become adept at problem-solving and communication, they naturally drive KPIs such as FCR and CSAT upwards, reflecting a service that is both proficient and personal.
Cultivating a Positive Work Culture
With attrition being an industry-wide challenge, Philippine BPOs are cultivating work environments that value contribution and foster growth. Engaged employees are the bedrock of high KPIs; they are the motivated individuals who transcend targets to deliver memorable customer experiences.
Customizing KPIs for Contextual Relevance
Standard KPIs serve as benchmarks, yet the savvy contact centers of the Philippines know that the key to differentiation lies in customization. Tailoring KPIs to align with specific business objectives and customer profiles ensures that metrics serve as accurate barometers of performance and customer sentiment.
The Philippines' call center industry's trajectory is upward and steadfast, underpinned by a sophisticated understanding and application of KPIs. By marrying technology with a focus on human capital and a conducive work culture, the industry not only achieves but sets new standards in customer service excellence, ready to meet the demands of a dynamic global marketplace.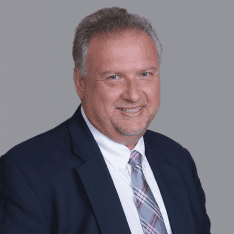 Co-CEO & CCO
US: 866-201-3370
AU: 1800-370-551
UK: 808-178-0977
j.maczynski@piton-global.com
Are you looking for an onshore, nearhsore, or offshore outsourcing solution? Don't know where to start? I am always happy to help.
Let's chat!
Best Regards,
John
Success in outsourcing isn't a matter of chance, but rather the result of a meticulously defined process, a formula that Fortune 500 companies have diligently honed over time. This rigor is a significant factor in the rarity of failures within these industry titans' outsourced programs.
Having spent over two decades partnering with and delivering Business Process Outsourcing (BPO) solutions to Fortune 500 clients, John possesses an in-depth understanding of this intricate process. His comprehensive approach incorporates an exhaustive assessment of outsourcing requirements, precise vendor sourcing, and a robust program management strategy.