Call Center Philippines: A Beacon of Professionalism in Global Customer Service   
It's impossible to discuss the global call center industry without giving a special nod to the Philippines. Over the past few decades, this Southeast Asian archipelago has become a powerhouse in the realm of customer service, establishing itself as a preferred destination for businesses seeking efficient, cost-effective, and high-quality call center services.
Several factors contribute to the country's rise to prominence in the call center sector. To begin with, the nation boasts a large pool of English-speaking professionals. Its colonial history and its emphasis on English education have produced a workforce fluent in English, with a neutral accent that's easily understood by Western customers. This linguistic proficiency, coupled with the Filipinos' natural warmth and hospitality, translates into positive and effective customer interactions.
Additionally, the cost of labor in the Philippines remains competitive when compared to Western countries. This cost advantage allows companies to maintain high-quality customer service without breaking the bank. As operational expenses continue to rise in the West, the nation offers an enticing alternative that marries quality with affordability.
The Philippine time zone is another significant advantage. Situated in the GMT+8 zone, it conveniently aligns with business hours in the U.S., especially for the after-hours and night shifts. This means businesses from the other side of the globe can offer 24/7 customer service with the help of Filipino call center agents.
The nation's infrastructure has also evolved to support this booming industry. Major cities like Manila, Cebu, and Davao have seen a surge in modern office spaces equipped with the latest technology, ensuring smooth operations for call center agencies. The government, recognizing the industry's contribution to the economy, has further facilitated its growth through incentives and support programs.
The industry's success isn't solely due to these logistical factors. Filipino call center agents are renowned for their empathy, patience, and problem-solving abilities. They undergo rigorous training not only in communication but also in understanding the cultural nuances of the customers they interact with. This holistic approach results in a higher rate of customer satisfaction and resolution.
While the country enjoys a leading position in voice-based services, it's also making strides in non-voice services such as email support, live chat, and social media management. As the nature of customer interactions evolves with technological advancements, Filipino call centers are adapting swiftly to meet these changing demands.
Challenges, of course, remain. There's a constant need for technological upgrades to counter cyber threats, and the industry is not immune to global economic shifts. However, given its track record, resilience, and adaptability, the future looks promising for the country's call center sector.
The Philippines has truly carved a niche for itself in the global call center landscape. Its unique blend of linguistic prowess, cultural adaptability, and innate warmth positions it as a go-to destination for businesses seeking exceptional customer service. As the world continues to move towards a more interconnected and customer-centric model, the role of the nation in shaping positive customer experiences is poised to grow even further.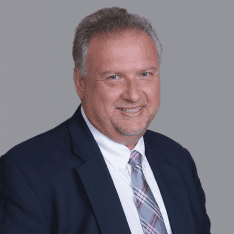 Co-CEO & CCO
US: 866-201-3370
AU: 1800-370-551
UK: 808-178-0977
j.maczynski@piton-global.com
Are you looking for an onshore, nearhsore, or offshore outsourcing solution? Don't know where to start? I am always happy to help.
Let's chat!
Best Regards,
John
Success in outsourcing isn't a matter of chance, but rather the result of a meticulously defined process, a formula that Fortune 500 companies have diligently honed over time. This rigor is a significant factor in the rarity of failures within these industry titans' outsourced programs.
Having spent over two decades partnering with and delivering Business Process Outsourcing (BPO) solutions to Fortune 500 clients, John possesses an in-depth understanding of this intricate process. His comprehensive approach incorporates an exhaustive assessment of outsourcing requirements, precise vendor sourcing, and a robust program management strategy.