The past two decades have seen the Philippines establish itself as the world's go-to destination for American companies outsourcing their call center services. The Philippines recently eclipsed India as the world's largest call center outsourcing destination.
This growth has been largely fueled by Fortune 500 giants, startups, and SMEs attracted to lower labor and operating rates and a skilled, English-proficient workforce. And the ROI has been worth it. Offshore outsourcing has enabled companies to slash costs, increase efficiency and employee productivity, and focus on core competencies.
The cost-cutting benefits of outsourcing to contact centers in the Philippines
Outsourcing to call centers in the Philippines offers companies a cost-efficient alternative to operating an in-house contact center or outsourcing to an onshore provider. In most cases, companies can save 40-50% by outsourcing to Philippine call centers. Along the line, companies are also saving big on labor costs and operating expenses that the call center provider absorbs.
While these savings make outsourcing an attractive option, what financial investments do companies need to make when outsourcing call centers to the Philippines?
What does it cost to outsource to contact centers in the Philippines?
The breakdown of cost structures for call center services can differ from one provider to another, as every call center in the Philippines has its own unique pricing structure. Additionally, call centers charge different service fees. Traditionally, these fees may include fixed labor and operating rate, which covers costs of equipment, utilities, facilities, and taxes.
Generally, rates are determined by factors like the number and expertise of agents needed, contract length, agent supply and demand, and additional add-ons. These rates are exclusive of commissions and other benefits. Companies can get a better idea of actual costs once they narrow down the services they need from a Philippine call center outsourcer.
The wide gulf between Philippine call center
On the surface, it might seem like all call centers in the Philippines are the same, but the fact is that no two are the same. As a result, the quality of service can be wildly divergent from one provider to the next.
On the one hand, there are the premium Philippine call center providers that can afford to hire the best and brightest English-proficient agents, who can earn between US$3-6 per hour. These vendors offer high-quality 24/7 service at higher rates, typically charging between US$12-$15 per agent hour. While that might be considered high, it still generates a 40-50% cost savings when compared to onshore vendor rates.
On the other hand, lower-end providers generally charge between US$6-$8 per agent hour. However, since they can only pay US$2-3 per hour, their agents lack the skills and English proficiency desired by the premium providers. Additionally, these cut-rate providers cannot afford top-notch facilities, resources, technology, and processes. As a result, their level of service is nowhere near that of the premium providers, so they must compete based on price rather than quality.
The high price of going cheap
Unfortunately, many companies go for lower rates without considering the long-reaching negative business impacts. As a result, they get what they pay for in sub-par service quality that can seriously affect the customer experience and their bottom line. In fact, low-cost providers are responsible for 90% of call center program failures. By going cheap, many companies end up paying a steep price.
Choose a call center provider wisely
With more than 800 call centers currently operating in the Philippines, companies need to weed out the good from the bad before choosing an outsourcing partner. Besides conducting deep research on past performances and reviews from other clients, understanding the cost structures of each call center can be beneficial. Coming from a place of knowledge can spell the difference between money well spent or an unfortunate money-wasting outsourcing experience.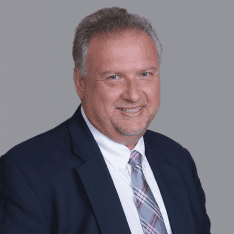 Co-CEO & CCO
US: 866-201-3370
AU: 1800-370-551
UK: 808-178-0977
j.maczynski@piton-global.com
Are you looking for an onshore, nearhsore, or offshore outsourcing solution? Don't know where to start? I am always happy to help.
Let's chat!
Best Regards,
John
Success in outsourcing isn't a matter of chance, but rather the result of a meticulously defined process, a formula that Fortune 500 companies have diligently honed over time. This rigor is a significant factor in the rarity of failures within these industry titans' outsourced programs.
Having spent over two decades partnering with and delivering Business Process Outsourcing (BPO) solutions to Fortune 500 clients, John possesses an in-depth understanding of this intricate process. His comprehensive approach incorporates an exhaustive assessment of outsourcing requirements, precise vendor sourcing, and a robust program management strategy.