The global outsourcing landscape is no stranger to change. Over the last two decades, it has been shaped and reshaped by numerous factors, from technological advancements to geopolitical realities. However, the industry is now on the cusp of a seismic shift, one that will redefine the very essence of call center outsourcing to the Philippines.
Understanding the Shift
The Philippines, with its robust English-speaking population and cultural affinity with the West, has long been a favored destination for call center outsourcing. But the winds of change are blowing, and a new era is dawning. This transformation is not driven by cost, technology, or regulation, but by a more profound factor: the human element.
As we transition into a post-pandemic world, the focus is shifting from process-driven to people-driven outsourcing. Businesses are recognizing the value of empathy, emotional intelligence, and human connection – attributes that Filipino call center agents excel in – and are leveraging these to deliver superior customer experiences.
The Power of the Human Connection
In an increasingly digital world, the human connection has become a rarity, a luxury even. Yet, it's this human touch that creates memorable customer experiences, fosters brand loyalty, and drives business growth. While AI and automation have their place, they cannot replicate the empathy, intuition, and creativity that human agents bring to customer interactions.
Filipino agents, known for their hospitality and warmth, are particularly adept at forging these connections. They are not just problem solvers; they are relationship builders, a quality that is driving more and more businesses to choose the Southeast Asian country for their outsourcing needs.
Leveraging Technology to Enhance the Human Element
While the focus is shifting toward the human element, technology continues to play a crucial role in call center outsourcing. The key lies in leveraging technology to enhance, not replace, human interaction.
Advanced technologies, such as AI and analytics, are being used to equip agents with real-time customer insights, enabling them to provide more personalized and effective service. Similarly, automation is taking over repetitive tasks, freeing up agents to focus on more complex and emotionally nuanced customer interactions.
The Future is Here
This people-driven shift is not a distant future trend; it's happening here and now. Businesses that recognize and adapt to this shift will be the ones that thrive in the coming years.
The Philippines, with its unique blend of people skills and technological prowess, is leading the way in this transformation. The country's contact center industry is not just riding the wave; it's shaping the wave, setting the tone for the future of global outsourcing.
The bottom line: The outsourcing industry is on the brink of a seismic shift, one that values human connection over mechanical interaction, empathy over efficiency, and people over processes. As this shift unfolds, the Philippines stands at the forefront, armed with a workforce that blends emotional intelligence with technical skills and an industry that understands the transformative power of the human element.
Call center outsourcing to the Philippines is not just about access to a cost-effective, English-speaking workforce; it's about forging meaningful human connections that drive customer satisfaction and business growth. This people-driven shift is not just a trend; it's a revolution, and the Philippines is leading the charge.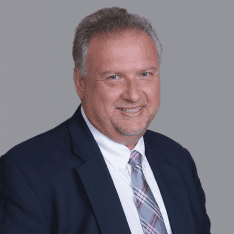 Co-CEO & CCO
US: 866-201-3370
AU: 1800-370-551
UK: 808-178-0977
j.maczynski@piton-global.com
Are you looking for an onshore, nearhsore, or offshore outsourcing solution? Don't know where to start? I am always happy to help.
Let's chat!
Best,
John.
Success in outsourcing isn't a matter of chance, but rather the result of a meticulously defined process, a formula that Fortune 500 companies have diligently honed over time. This rigor is a significant factor in the rarity of failures within these industry titans' outsourced programs.
Having spent over two decades partnering with and delivering Business Process Outsourcing (BPO) solutions to Fortune 500 clients, John possesses an in-depth understanding of this intricate process. His comprehensive approach incorporates an exhaustive assessment of outsourcing requirements, precise vendor sourcing, and a robust program management strategy.