In the highly competitive business landscape of today, customer experience (CX) has emerged as a crucial factor that sets companies apart. With an increasing number of organizations outsourcing their call centers to the Philippines, prioritizing CX over cost savings is proving to be the winning strategy.
Unlocking the Potential of Filipino Customer Service: The Philippines has long been recognized for its customer service-oriented culture and highly skilled workforce. Filipinos are known for their genuine desire to help and their warm, friendly demeanor. By outsourcing your contact center to a premium provider, you can leverage the unique cultural strengths of the country to deliver an unparalleled customer experience.
Emphasizing the Value of English Proficiency: Filipino agents are well-educated and proficient in English, making them invaluable assets for delivering outstanding CX. Opting for a premium provider ensures access to a highly capable workforce that can effectively communicate with your customers and resolve their issues. The lower cost of living in the country also enables companies to achieve cost savings while prioritizing CX.
The Perils of Low-Cost Vendors: While choosing a low-cost vendor over a premium one might initially appear to be an attractive option, it often proves to be a costly mistake that can result in program failures. Low-cost vendors compete on price rather than the quality of their people, processes, technologies, and facilities, all of which are critical components for delivering a great customer experience. Agents at low-cost outsourcing providers are often less qualified, lack English proficiency, and are less motivated due to earning significantly lower wages than their counterparts at leading outsourcing providers. Consequently, these low-cost vendors experience much higher agent turnover rates.
The Premium Provider Advantage: By partnering with a premium provider, companies benefit from advanced technologies that lead to improved operating efficiencies, enhanced CX, lower costs, and reduced agent turnover rates. Investing an additional 2-4 dollars per hour to work with a premium provider instead of a low-cost vendor can yield a high return on investment (ROI) and ensure long-term outsourcing success. Compromising on CX to save on costs can be counterproductive, as the damage to your brand reputation can take a long time and considerable resources to repair. Therefore, it is imperative to choose a premium provider when outsourcing business processes to the Philippines.
Outsourcing your call center to the Philippines presents an extraordinary opportunity to enhance your customer experience while achieving cost savings. By prioritizing CX and partnering with a premium provider, your organization can experience long-term growth and success. In the end, exceptional customer service is not just a competitive advantage but a wise investment in your company's future.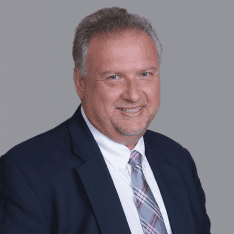 Co-CEO & CCO
US: 866-201-3370
AU: 1800-370-551
UK: 808-178-0977
j.maczynski@piton-global.com
Are you looking for an onshore, nearhsore, or offshore outsourcing solution? Don't know where to start? I am always happy to help.
Let's chat!
Best,
John.
Success in outsourcing isn't a matter of chance, but rather the result of a meticulously defined process, a formula that Fortune 500 companies have diligently honed over time. This rigor is a significant factor in the rarity of failures within these industry titans' outsourced programs.
Having spent over two decades partnering with and delivering Business Process Outsourcing (BPO) solutions to Fortune 500 clients, John possesses an in-depth understanding of this intricate process. His comprehensive approach incorporates an exhaustive assessment of outsourcing requirements, precise vendor sourcing, and a robust program management strategy.