Call Center Outsourcing Philippines: Sidestepping the Pitfalls with Precision and Foresight
Call center outsourcing to the Philippines has long been a strategic move for many global enterprises. With its highly-skilled, English-proficient workforce and cost-effective solutions, the Philippines has positioned itself as the go-to destination for businesses seeking to enhance their customer service offerings. However, as with any venture, navigating the outsourcing seas isn't without its challenges. Understanding these pitfalls and how to sidestep them is crucial to a successful partnership.
Thorough Vendor Vetting: It's essential to perform due diligence when selecting an outsourcing partner. Not all call centers in the Philippines have the same service quality or capabilities. A comprehensive review that considers the vendor's reputation, client testimonials, infrastructure, technology stack, and employee training programs is paramount.
Clear Communication: Establishing open lines of communication is vital from the onset. It's not merely about relaying business requirements but ensuring that your outsourcing partner truly understands your brand's values, tone, and ethos. Regular check-ins and feedback loops can help maintain alignment and swiftly address any concerns.
Cultural Training: While Filipinos are known for their excellent command of English and cultural adaptability, it's beneficial to provide training that specifically addresses the nuances of your target market. This ensures that customer interactions remain not only efficient but also genuine and relatable.
Data Security Protocols: Outsourcing involves sharing sensitive customer data, making it essential to partner with a call center that prioritizes stringent data security measures. Ask about their certifications, data handling processes, and the training they provide their employees on data privacy regulations.
Flexibility in Scaling: Business needs can change, often rapidly. The ability to scale up or down based on demand is crucial. Before entering into a contract, discuss the scalability options the vendor offers and ensure they align with potential future requirements.
Performance Metrics Monitoring: It's crucial to have a clear understanding of performance indicators and ensure that they're consistently met. Regularly reviewing metrics like First Call Resolution (FCR), Average Handle Time (AHT), and Customer Satisfaction (CSAT) scores can provide valuable insights and indicate areas needing improvement.
Transition Planning: A well-laid transition plan can make the difference between a smooth onboarding process and a chaotic one. From training sessions to mock calls, ensure that the transition phase is structured, with clear milestones and objectives.
Avoiding Long-term Lock-ins: While entering into a long-term contract might seem cost-effective, it's wise to have a clause that allows for periodic review. This ensures that the service remains optimal, and there's room for negotiation or change if required.
Staying Involved: Outsourcing doesn't mean completely relinquishing control. Staying involved, understanding the day-to-day operations, and maintaining a hands-on approach can help in building a synergistic relationship with the outsourcing partner.
While the Philippines offers a wealth of advantages in the realm of call center outsourcing, the onus remains on businesses to conduct their operations diligently. By being proactive, staying informed, and choosing the right partner, businesses can not only sidestep pitfalls but turn their outsourcing venture into a resounding success.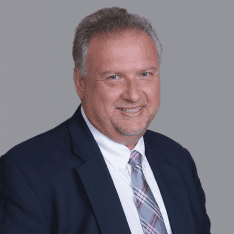 Co-CEO & CCO
US: 866-201-3370
AU: 1800-370-551
UK: 808-178-0977
j.maczynski@piton-global.com
Are you looking for an onshore, nearhsore, or offshore outsourcing solution? Don't know where to start? I am always happy to help.
Let's chat!
Best Regards,
John
Success in outsourcing isn't a matter of chance, but rather the result of a meticulously defined process, a formula that Fortune 500 companies have diligently honed over time. This rigor is a significant factor in the rarity of failures within these industry titans' outsourced programs.
Having spent over two decades partnering with and delivering Business Process Outsourcing (BPO) solutions to Fortune 500 clients, John possesses an in-depth understanding of this intricate process. His comprehensive approach incorporates an exhaustive assessment of outsourcing requirements, precise vendor sourcing, and a robust program management strategy.