In the vast arena of global customer interactions, performance isn't just measured by the amicability of conversations but by quantifiable metrics that gauge effectiveness, efficiency, and overall customer satisfaction. Key Performance Indicators (KPIs) serve as the compass, guiding call centers in their quest for excellence. In this intricate dance of numbers and narratives, the Philippines emerges as the maestro, adeptly marrying qualitative interactions with quantitative triumphs.
The Philippines' call center industry doesn't just pride itself on its human touch; it's equally lauded for consistently hitting and often surpassing established KPIs. The narrative starts with the meticulous training Filipino agents undergo. Immersed in a curriculum that equally emphasizes soft skills and metric-driven performance, agents are sculpted to cater to callers' emotional needs while keeping an eye on those pivotal numbers.
One of the standout KPIs is First Call Resolution (FCR). The ability of an agent to address a caller's concern during the initial interaction is a testament to their training, product knowledge, and problem-solving acumen. Filipino call centers, renowned for their comprehensive training modules and a culture that prioritizes thoroughness, consistently score high in this metric.
Average Handle Time (AHT) is another critical KPI, reflecting the efficiency of the interaction. While rapid resolutions are prized, they shouldn't come at the expense of quality. The Philippines strikes this delicate balance with aplomb. Agents are trained to swiftly navigate systems, and provide prompt responses, yet ensure the caller never feels rushed or unheard.
Customer Satisfaction (CSAT) scores offer a direct insight into the caller's experience. With their innate warmth, empathy, and rigorous training, Filipino agents often receive commendable feedback, resulting in impressive CSAT scores. Their ability to resonate with callers from diverse cultural backgrounds plays a pivotal role in this positive reception.
Moreover, the adaptability of the Filipino workforce ensures that as market dynamics shift and new KPIs emerge, call centers in the Philippines are quick to integrate them, measure them, and excel in them.
Behind these metrics, however, lies the robust technological infrastructure and real-time analytics tools that the country has invested in. These systems not only monitor and report KPIs but also provide actionable insights, enabling continuous improvement.
Call center outsourcing to the Philippines isn't just about leveraging cost advantages and linguistic proficiency. It's a strategic decision that aligns with a commitment to KPI-driven excellence. As businesses globally strive to find partners who can deliver on both the tangible metrics and the intangibles of customer experience, the Southeast Asian nation stands as a beacon, harmoniously tuning its services to the high notes of global KPI standards.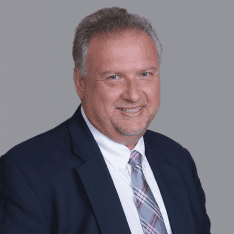 Co-CEO & CCO
US: 866-201-3370
AU: 1800-370-551
UK: 808-178-0977
j.maczynski@piton-global.com
Are you looking for an onshore, nearhsore, or offshore outsourcing solution? Don't know where to start? I am always happy to help.
Let's chat!
Best Regards,
John
Success in outsourcing isn't a matter of chance, but rather the result of a meticulously defined process, a formula that Fortune 500 companies have diligently honed over time. This rigor is a significant factor in the rarity of failures within these industry titans' outsourced programs.
Having spent over two decades partnering with and delivering Business Process Outsourcing (BPO) solutions to Fortune 500 clients, John possesses an in-depth understanding of this intricate process. His comprehensive approach incorporates an exhaustive assessment of outsourcing requirements, precise vendor sourcing, and a robust program management strategy.