The contact center outsourcing industry in the Philippines has evolved into a central component of global business operations. Its success largely stems from the country's fluency in English, cultural familiarity with the West, and cost-effective labor force. However, the cornerstone of successful outsourcing isn't merely these competitive edges; it also significantly depends on the effective management of agent performance and Key Performance Indicators (KPIs).
Establishing Clear Expectations
Initiating an effective performance management process necessitates clear, measurable, and attainable expectations. Outlining performance metrics that an agent must meet or exceed forms the foundation for success. These KPIs can include elements such as Average Handle Time (AHT), First Call Resolution (FCR), Customer Satisfaction Score (CSAT), Net Promoter Score (NPS), and adherence to Service Level Agreements (SLAs).
It is essential to ensure that these metrics provide a balanced view of an agent's performance. For example, focusing excessively on AHT might encourage agents to rush calls, which could compromise customer satisfaction. Likewise, placing too much emphasis on FCR may discourage agents from escalating complex issues that may require expert intervention.
Training and Skill Development
Ongoing training and skill development play pivotal roles in maintaining high-quality service delivery in the rapidly changing landscape of customer service. Fortunately, the strong educational infrastructure in the Philippines provides a pool of highly trainable individuals, further strengthening the country's advantage in the call center outsourcing industry.
A robust onboarding process should be in place to help agents understand their roles, the company's products, and the systems they will be using. Training should extend beyond just imparting product knowledge or system navigation skills. It should also focus on equipping agents with soft skills like empathy, patience, and effective communication.
Moreover, to keep agents updated with evolving customer expectations and technological advancements, continuous professional development programs are crucial. These could involve training in newer communication channels, customer relationship management systems, and data protection practices.
Feedback and Performance Reviews
Frequent and constructive feedback is an essential element in managing agent performance effectively. This feedback should be immediate, specific, and focus on both strengths and areas requiring improvement. Constructive criticism encourages an agent to improve, while positive feedback reinforces good behaviors and acts as a morale booster.
Performance reviews should not be an annual ritual but a consistent and ongoing process. Regular reviews provide opportunities for managers to reassess goals, address any challenges or concerns, and recognize outstanding performances. Encouraging open communication during these reviews also aids in building trust and rapport between agents and their supervisors.
Leveraging Technology
The right technology can significantly streamline the process of tracking performance and managing KPIs. Customer Relationship Management (CRM) systems and call analytics software can provide managers with comprehensive insights into individual agent performance, call patterns, and customer behavior.
Artificial Intelligence (AI) and machine learning can further enrich these insights by identifying patterns, predicting future trends, and automating routine tasks. This not only improves the overall operational efficiency but also allows managers to focus more on strategic tasks like performance management and agent development.
Incentive and Recognition Programs
Incentive programs have always been effective motivators for employees to meet and exceed their KPIs. These could range from financial rewards and promotions to recognition in team meetings.
However, the design of these programs needs careful consideration. High-pressure environments may lead to agent burnout or unethical practices to meet targets. It is equally important to celebrate the behaviors that lead to successful results, such as teamwork, creative problem-solving, and resilience, to cultivate a healthy work culture.
Prioritizing Customer Experience
While KPIs offer measurable data on agent performance, they must ultimately reflect the quality of the customer experience. Therefore, companies should prioritize metrics that measure customer satisfaction and loyalty, like CSAT and NPS.
In the context of call centers in the Philippines, the inherent cultural value of "malasakit" (deep empathy and concern for others) can be harnessed to provide exceptional customer service. By combining this cultural inclination with customer-centric KPIs, companies can cultivate a service environment that not only meets targets but also consistently delights customers.
Promoting Agent Well-being
Agent well-being is also integral to high performance. The contact center industry can be stressful, with high burnout and attrition rates. Therefore, it's crucial to maintain a supportive work environment, manage workload efficiently, provide mental health resources, and promote a healthy work-life balance. Happy, healthy agents are more likely to excel in their roles and demonstrate loyalty to the organization.
Effective performance management and KPI monitoring in call center outsourcing to the Philippines require a well-rounded approach. It involves establishing clear expectations, offering comprehensive training, leveraging advanced technologies, fostering an atmosphere of open communication, and focusing on agent well-being, all while keeping the customer experience at the core of operations. By embracing these strategies, companies can unlock the full potential of contact center outsourcing, resulting in optimal business outcomes.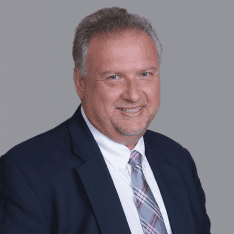 Co-CEO & CCO
US: 866-201-3370
AU: 1800-370-551
UK: 808-178-0977
j.maczynski@piton-global.com
Are you looking for an onshore, nearhsore, or offshore outsourcing solution? Don't know where to start? I am always happy to help.
Let's chat!
Best,
John.
Success in outsourcing isn't a matter of chance, but rather the result of a meticulously defined process, a formula that Fortune 500 companies have diligently honed over time. This rigor is a significant factor in the rarity of failures within these industry titans' outsourced programs.
Having spent over two decades partnering with and delivering Business Process Outsourcing (BPO) solutions to Fortune 500 clients, John possesses an in-depth understanding of this intricate process. His comprehensive approach incorporates an exhaustive assessment of outsourcing requirements, precise vendor sourcing, and a robust program management strategy.