Call Center Outsourcing Philippines: Delivering 24/7 Multilingual Omnichannel Support
The call center industry in the Philippines has positioned itself as a global leader in providing comprehensive omnichannel support, available 24/7 in more than 30 languages. This trifecta of services has become a cornerstone for businesses looking to outsource their customer service operations, ensuring that no matter where or when a customer reaches out, they receive consistent, high-quality assistance.
Omnichannel support is integral to modern customer service, allowing interactions via phone, email, live chat, social media, and more, to be interlinked and managed seamlessly. Philippine call centers have mastered this approach, deploying sophisticated Customer Relationship Management (CRM) systems that provide a unified view of the customer across all channels. This integration ensures that customers have a cohesive experience, with their history and context available to every agent at any point of contact, which enhances CX and drives customer loyalty.
The commitment to 24/7 support addresses the need for customer service in our global, always-on economy. Companies that partner with call centers in the Philippines can offer their customers uninterrupted access to support, which is particularly crucial for industries like e-commerce, where customers shop at all hours, or for services that require immediate assistance, such as tech support or travel services.
Multilingual capabilities are another significant advantage of Philippine BPOs. With a workforce that is proficient in English and other major global languages, these centers are equipped to serve an international customer base, breaking down language barriers and ensuring clear, effective communication. This multilingual support is not just about language translation but also cultural understanding, which is essential for personalizing customer interactions and building rapport.
The combination of omnichannel support, round-the-clock availability, and multilingual service means that businesses can cater to diverse customer bases with different preferences and needs. It also allows for greater flexibility in responding to customer inquiries, issues, and feedback, which can lead to improved service strategies and product offerings.
Philippine call centers are also known for their high-quality service delivery, bolstered by a highly skilled workforce. The emphasis on continuous training ensures that agents stay abreast of the latest customer service trends and technologies, which is vital in an industry that is constantly evolving.
In terms of cost-effectiveness, business process outsourcing to the Philippines remains an attractive proposition. The competitive pricing models, combined with the high level of service provided, offer businesses a way to manage costs without sacrificing the quality of their customer service operations.
Data security and privacy are also top priorities for call centers in the Philippines, with strict adherence to international standards and regulations. This commitment to protecting customer information builds trust and ensures compliance, which is particularly important for businesses that handle sensitive personal data.
BPO to the Philippines offers businesses a comprehensive solution to customer service that is responsive, versatile, and globally accessible. The 24/7 multilingual omnichannel support provided by these centers not only meets the expectations of a demanding consumer base but also enhances overall customer satisfaction and brand reputation. As the demand for exceptional customer service continues to grow, the offshore call center industry is well-positioned to meet these needs with its blend of technology, talent, and operational excellence.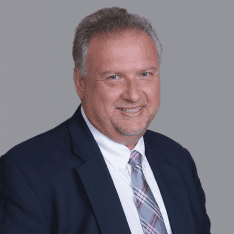 Co-CEO & CCO
US: 866-201-3370
AU: 1800-370-551
UK: 808-178-0977
j.maczynski@piton-global.com
Are you looking for an onshore, nearhsore, or offshore outsourcing solution? Don't know where to start? I am always happy to help.
Let's chat!
Best Regards,
John
Success in outsourcing isn't a matter of chance, but rather the result of a meticulously defined process, a formula that Fortune 500 companies have diligently honed over time. This rigor is a significant factor in the rarity of failures within these industry titans' outsourced programs.
Having spent over two decades partnering with and delivering Business Process Outsourcing (BPO) solutions to Fortune 500 clients, John possesses an in-depth understanding of this intricate process. His comprehensive approach incorporates an exhaustive assessment of outsourcing requirements, precise vendor sourcing, and a robust program management strategy.