Call Center Companies Philippines: Engaging Customers with Unparalleled CX Innovations 
Call center companies in the Philippines are reimagining the realm of Customer Experience (CX), engaging customers with an unparalleled level of service that combines innovative strategies with the genuine warmth for which Filipinos are known. As the world becomes increasingly digital, the demand for personalized, empathetic customer interactions grows, and Philippine call centers are rising to meet this demand with creative and effective CX solutions.
At the forefront of this CX evolution are the Filipino call center agents, whose natural predisposition for care and service is enhanced by comprehensive training and a deep understanding of cross-cultural communication. These agents bring a human touch to every conversation, turning routine interactions into meaningful engagements that enhance customer satisfaction and brand loyalty.
The commitment to engaging CX by these companies is evident in their strategic use of technology. Philippine BPOs are not just keeping pace with global trends; they're leading the charge by incorporating advanced data analytics, AI, and machine learning to understand and predict customer needs better. This proactive approach ensures that customers receive timely, relevant, and personalized service, fostering a connection that goes beyond the transactional.
Philippine contact centers are expanding their CX repertoire, moving beyond voice calls to embrace omnichannel communication. They provide consistent, quality engagement whether the customer reaches out via phone, email, chat, or social media platforms. This omnichannel presence ensures that customers enjoy a seamless experience, reinforcing the brand's commitment to their needs and preferences.
The ingenuity of these companies is also reflected in their adaptive operational models. They offer flexible service options that cater to various industries, customizing their approach to fit the unique requirements of each sector. Whether it's providing technical support for tech companies, nurturing leads for sales-driven businesses, or offering round-the-clock assistance for the hospitality industry, Philippine call centers are adept at tailoring their services for maximum impact.
The journey towards delivering engaging CX is not without its challenges. The Philippine BPO industry must continually address issues such as workforce attrition and the integration of rapidly changing technologies. By focusing on employee engagement, professional development, and the adoption of sustainable work practices, these companies are creating a stable and motivated workforce capable of delivering exceptional CX.
The support of the Philippine government has been instrumental in this journey. Through initiatives aimed at enhancing the country's telecommunications infrastructure, providing educational programs to build a more skilled workforce, and offering economic incentives to BPO companies, the government has laid the groundwork for a robust CX ecosystem.
As the global marketplace becomes even more customer-centric, call center companies in the Philippines are poised to redefine the standards of CX. With their innovative approaches, commitment to quality, and the innate ability to connect with customers on a human level, they are well-equipped to deliver experiences that not only meet but exceed customer expectations.
Contact center companies in the country are transforming the CX landscape by engaging customers with innovative and heartfelt service. Their success lies in a unique fusion of Filipino hospitality, cutting-edge technology, and a strategic focus on customer satisfaction. As they continue to pioneer CX innovations, these companies are not just servicing clients; they are building global communities of loyal customers, one interaction at a time.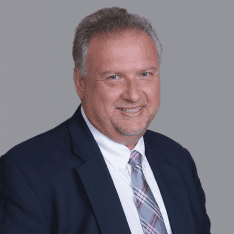 Co-CEO & CCO
US: 866-201-3370
AU: 1800-370-551
UK: 808-178-0977
j.maczynski@piton-global.com
Are you looking for an onshore, nearhsore, or offshore outsourcing solution? Don't know where to start? I am always happy to help.
Let's chat!
Best Regards,
John
Success in outsourcing isn't a matter of chance, but rather the result of a meticulously defined process, a formula that Fortune 500 companies have diligently honed over time. This rigor is a significant factor in the rarity of failures within these industry titans' outsourced programs.
Having spent over two decades partnering with and delivering Business Process Outsourcing (BPO) solutions to Fortune 500 clients, John possesses an in-depth understanding of this intricate process. His comprehensive approach incorporates an exhaustive assessment of outsourcing requirements, precise vendor sourcing, and a robust program management strategy.