Call Center Companies in the Philippines: Redefining Excellence in Customer Engagement  
Call center companies in the Philippines have risen to global prominence, becoming synonymous with unparalleled excellence in customer engagement. In an era where the voice of the customer resonates more powerfully than ever, these companies stand at the forefront, offering bespoke communication solutions that cater to a diverse array of industries worldwide.
At the core of this thriving sector is the Filipino workforce, a community of professionals celebrated for their exceptional command of the English language, cultural adaptability, and innate customer service orientation. These call center agents are not mere intermediaries; they are brand ambassadors, embodying the values and essence of the businesses they represent. Their ability to connect with customers, addressing their needs with both professionalism and a personal touch, sets the Philippines apart as a leader in customer service outsourcing.
Contact center companies provide an extensive range of services, from inbound customer support and technical assistance to outbound sales and market research. They manage these with a unique blend of human empathy and technological efficiency. The adoption of omnichannel communication platforms ensures that customer engagement is consistent and coherent, regardless of whether the interaction occurs via phone, email, chat, or social media.
The allure of outsourcing to Philippine call center companies is further accentuated by the cost advantages they offer. With operational expenses significantly lower than in many Western countries, these firms present a compelling proposition for businesses seeking to optimize costs without compromising on service quality. The cost savings realized can then be strategically redirected towards innovation, product development, or other core business activities.
In the realm of technology, call centers are at the vanguard, integrating advanced systems and software that enhance their service capabilities. Investments in robust telecommunications infrastructure, cloud-based solutions, and data analytics tools have fortified these companies' ability to provide responsive, data-driven customer interactions. Furthermore, the use of AI and machine learning technologies is revolutionizing the way customer inquiries are managed, enabling quicker resolution times and more personalized service experiences.
The local government has been a strong advocate for the outsourcing industry, recognizing its vital role in the nation's economic development. Through initiatives that encourage foreign investment, bolster ICT infrastructure, and promote educational programs tailored to the BPO sector, the government has created an environment that nurtures the growth and sustainability of call center companies.
Resilience and agility are defining characteristics of the Philippine call center industry. Throughout various global challenges, including economic shifts and the COVID-19 pandemic, these companies have showcased their ability to adapt quickly and efficiently. The seamless transition to remote and flexible working arrangements during the pandemic highlighted the industry's commitment to maintaining service excellence under any circumstances.
As the industry looks to the future, BPO companies are poised to expand their influence even further. With a focus on continuous improvement and innovation, these firms are expanding their service offerings, moving into areas such as social media management and customer experience consulting. The ongoing investment in talent development ensures that the workforce remains at the cutting edge of customer service trends and practices.
Contact center companies in the Philippines have redefined the standards of customer engagement, offering a compelling mix of skilled human resources, cost-effective operations, and technological innovation. Their dedication to delivering exceptional customer service has established the country as a premier destination for outsourcing, ready to meet the dynamic demands of businesses in an increasingly customer-centric global marketplace.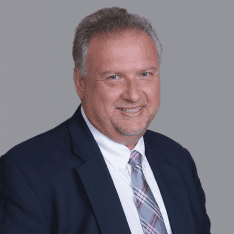 Co-CEO & CCO
US: 866-201-3370
AU: 1800-370-551
UK: 808-178-0977
j.maczynski@piton-global.com
Are you looking for an onshore, nearhsore, or offshore outsourcing solution? Don't know where to start? I am always happy to help.
Let's chat!
Best Regards,
John
Success in outsourcing isn't a matter of chance, but rather the result of a meticulously defined process, a formula that Fortune 500 companies have diligently honed over time. This rigor is a significant factor in the rarity of failures within these industry titans' outsourced programs.
Having spent over two decades partnering with and delivering Business Process Outsourcing (BPO) solutions to Fortune 500 clients, John possesses an in-depth understanding of this intricate process. His comprehensive approach incorporates an exhaustive assessment of outsourcing requirements, precise vendor sourcing, and a robust program management strategy.