Call Center Companies in the Philippines: Harnessing The Power of Human Connection  
Call center companies in the Philippines have long been recognized as a force majeure in the global outsourcing industry, harnessing the power of human connection to deliver unparalleled customer service experiences. This industry, deeply rooted in the nation's social fabric, leverages the intrinsic warmth, empathy, and communication prowess of its workforce to elevate customer interactions into meaningful engagements that drive loyalty and business growth.
In a digital age where automation and artificial intelligence are on the rise, the contact center sector stands as a testament to the irreplaceable value of human touch. Filipino call center employees excel in understanding nuanced customer emotions and delivering service with a personal care that technology alone cannot replicate. It is this ability to forge genuine connections that bolsters the nation's reputation as a global leader in customer service outsourcing.
The power of the Philippine contact center outsourcing industry also lies in its adaptability and innovative spirit. As customer service paradigms shift towards multichannel and omnichannel strategies, Philippine BPOs are at the forefront, integrating new technologies and platforms to meet customers wherever they are. From voice to chat, email to social media, Filipino agents are skilled across various platforms, ensuring consistent service delivery that caters to the modern consumer's expectations.
Yet, the industry is not without its challenges. As the global market becomes more competitive, call center companies in the country continue to invest in training and development, ensuring their workforce evolves with the changing landscape. This includes language and cultural training, technical upskilling, and fostering a deep understanding of various industry-specific needs.
The economic impact of the local call center sector cannot be overstated. It has become a powerhouse of economic activity, offering millions of Filipinos rewarding career opportunities while contributing significantly to the nation's GDP. The sector's success has prompted the government to create a supportive environment through infrastructure investments, educational initiatives, and economic policies that promote further growth and international competitiveness.
The resilience of this industry has been further solidified in times of crisis. The recent global pandemic underscored the sector's agility, as companies quickly pivoted to remote operations, ensuring service continuity without compromising quality. This swift adaptation to unforeseen circumstances has reinforced client trust and solidified the Philippines' position as a reliable outsourcing destination.
Looking towards the future, call center companies in the Philippines are set to harness even greater power as they navigate the evolving landscape of customer service. With an unwavering commitment to human-centric service, continuous improvement, and embracing digital transformation, they are well-equipped to meet the demands of a global clientele seeking not just answers, but authentic interactions.
The Philippine outsourcing industry embodies the enduring power of human connection in an increasingly automated world. By combining the emotional intelligence of its workforce with strategic technological integration, it continues to provide a customer service experience that resonates on a human level. As it continues to grow and adapt, the industry is poised to maintain its global leadership, driving forward with the power of the personal touch at its core.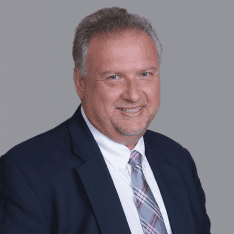 Co-CEO & CCO
US: 866-201-3370
AU: 1800-370-551
UK: 808-178-0977
j.maczynski@piton-global.com
Are you looking for an onshore, nearhsore, or offshore outsourcing solution? Don't know where to start? I am always happy to help.
Let's chat!
Best Regards,
John
Success in outsourcing isn't a matter of chance, but rather the result of a meticulously defined process, a formula that Fortune 500 companies have diligently honed over time. This rigor is a significant factor in the rarity of failures within these industry titans' outsourced programs.
Having spent over two decades partnering with and delivering Business Process Outsourcing (BPO) solutions to Fortune 500 clients, John possesses an in-depth understanding of this intricate process. His comprehensive approach incorporates an exhaustive assessment of outsourcing requirements, precise vendor sourcing, and a robust program management strategy.