Call Center Companies in the Philippines: Elevating Global Customer Service Standards  
The Philippines has firmly established itself as the heartland for call center operations, with companies within its shores setting new benchmarks for global customer service standards. The rise of call center companies in this vibrant archipelago has been nothing short of meteoric, driven by a unique blend of highly skilled manpower, cutting-edge technology, and a deep-seated culture of hospitality.
At the center of this industry's success are the Filipino call center agents, whose proficiency in English and cultural affinity with Western clientele have become the hallmarks of the Philippine BPO landscape. These agents are trained to not just resolve customer queries but to provide a customer service experience that is both memorable and impactful, fostering a sense of trust and loyalty towards the brands they represent.
Call center companies in the country offer a wide spectrum of services that go beyond answering calls. They are equipped to handle customer service operations across multiple channels, including phone, email, live chat, and social media, providing a seamless and integrated customer experience. The breadth and depth of services offered encompass technical support, helpdesk services, customer retention, and even sales and lead generation.
The allure of outsourcing to contact centers lies in the remarkable balance they offer between cost-effectiveness and high-quality service. The strategic economic positioning of the country allows for substantial cost savings for international businesses without compromising on the quality of customer interactions. This has enabled small and medium-sized enterprises, as well as large corporations, to scale their operations and enhance their global competitiveness.
Technology adoption within local call centers is at the forefront of the industry. These companies have embraced state-of-the-art software and systems that enable them to deliver efficient and effective services. From robust CRM systems and predictive dialers to AI-driven chatbots and analytics tools, technology has empowered these firms to provide data-driven insights and personalized customer interactions.
The government has played a pivotal role in nurturing the growth of the call center industry, recognizing its significant contribution to the nation's economic progress. Through the development of IT parks, provision of training programs, and incentivization of technological innovation, the government has created an environment conducive to the flourishing of BPO operations.
Philippine call center companies have also demonstrated exceptional resilience in the face of global disruptions, such as the COVID-19 pandemic. Their swift adaptation to work-from-home models and flexible operational setups ensured uninterrupted service delivery, further solidifying the Philippines' reputation as a reliable outsourcing destination.
As the global marketplace continues to evolve, contact center companies in the Philippines are poised to maintain their upward trajectory. With a relentless focus on enhancing service delivery through continuous training, adherence to global quality standards, and the adoption of emerging technologies, they are set to redefine customer service excellence.
Call center companies in the Philippines are redefining the customer service landscape, offering unparalleled services that are both innovative and reliable. With a potent mix of skilled human resources, technological sophistication, and a culture of service excellence, these companies are well-positioned to remain at the forefront of the global BPO industry, driving customer satisfaction and business growth for their international clientele.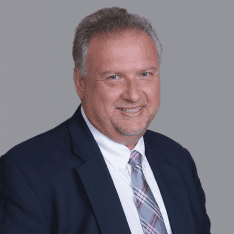 Co-CEO & CCO
US: 866-201-3370
AU: 1800-370-551
UK: 808-178-0977
j.maczynski@piton-global.com
Are you looking for an onshore, nearhsore, or offshore outsourcing solution? Don't know where to start? I am always happy to help.
Let's chat!
Best Regards,
John
Success in outsourcing isn't a matter of chance, but rather the result of a meticulously defined process, a formula that Fortune 500 companies have diligently honed over time. This rigor is a significant factor in the rarity of failures within these industry titans' outsourced programs.
Having spent over two decades partnering with and delivering Business Process Outsourcing (BPO) solutions to Fortune 500 clients, John possesses an in-depth understanding of this intricate process. His comprehensive approach incorporates an exhaustive assessment of outsourcing requirements, precise vendor sourcing, and a robust program management strategy.