Call Center Companies in the Philippines: Crafting Creative Customer Experiences (CX) with a Personal Touch  
Call center companies in the Philippines are redefining the landscape of Customer Experience (CX) with a blend of creativity and personal touch that is as refreshing as it is effective. This sector has transcended traditional customer service, elevating CX to an art form where every interaction is an opportunity for innovation and personalized engagement.
Call centers have mastered the art of blending the human element with technological efficiency, creating a CX that resonates with customers across diverse industries. This creative approach is built upon the innate hospitality and warmth of Filipino culture, enabling agents to deliver service with empathy and understanding. The result is a customer experience that feels genuine, builds rapport, and fosters lasting relationships.
In the digital realm, creativity in CX is not just about solving problems but also about delivering delight. Contact centers in the Philippines achieve this by employing a combination of skilled personnel and cutting-edge technology. Agents are equipped with the tools to not only respond to queries but also to anticipate customer needs, offer personalized recommendations, and create moments of unexpected joy.
This commitment to creative CX is also evident in how call centers in the country are broadening their scope to include a wide range of value-added services. From handling complex technical support with ease to engaging in proactive customer education and support, these companies are constantly exploring new ways to enhance the customer journey.
The training and development of call center agents are aligned with the goal of creative CX. Agents undergo extensive programs that sharpen their problem-solving skills, boost their product knowledge, and enhance their communication abilities. Furthermore, they are encouraged to think outside the box, empowering them to offer solutions that are both innovative and effective.
The journey to providing creative CX is not without challenges. The dynamic nature of customer expectations means that call centers must continually adapt and evolve. This requires a keen understanding of the latest trends, customer behavior analytics, and a flexible approach to service delivery. Call centers meet these challenges head-on by fostering a culture of continuous learning and agility.
In crafting these creative customer experiences, call center companies in the Philippines also prioritize data security and privacy. With the rise of cyber threats and stringent data protection laws, these companies invest in robust security protocols and compliance measures to protect customer information, thereby maintaining trust and confidence in the services provided.
As the industry looks to the future, call centers in the country are poised to push the boundaries of CX even further. They are exploring the integration of emerging technologies such as AI, machine learning, and virtual reality to create more immersive and engaging customer interactions. By staying at the forefront of innovation, these call centers are not just keeping pace with global trends; they are setting them.
BPO companies in the Philippines are reimagining customer service by infusing creativity into every aspect of the customer experience. With a personal touch that distinguishes their service delivery, they are not just resolving issues but also creating memorable experiences that enhance customer loyalty and satisfaction. As they continue to innovate and elevate the standards of CX, local call centers remain integral to the narrative of global customer service excellence.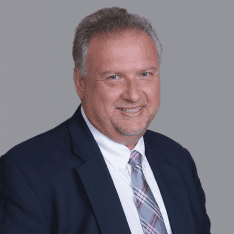 Co-CEO & CCO
US: 866-201-3370
AU: 1800-370-551
UK: 808-178-0977
j.maczynski@piton-global.com
Are you looking for an onshore, nearhsore, or offshore outsourcing solution? Don't know where to start? I am always happy to help.
Let's chat!
Best Regards,
John
Success in outsourcing isn't a matter of chance, but rather the result of a meticulously defined process, a formula that Fortune 500 companies have diligently honed over time. This rigor is a significant factor in the rarity of failures within these industry titans' outsourced programs.
Having spent over two decades partnering with and delivering Business Process Outsourcing (BPO) solutions to Fortune 500 clients, John possesses an in-depth understanding of this intricate process. His comprehensive approach incorporates an exhaustive assessment of outsourcing requirements, precise vendor sourcing, and a robust program management strategy.