Call Center Companies in the Philippines: Championing CX That Wins Customer Loyalty  
BPO companies in the Philippines are not just participating in the global market; they are actively championing a customer experience (CX) that wins and retains customer loyalty. In a digital age where options are plentiful and switching costs are low, these companies understand that exceptional CX is the linchpin of customer retention and business success.
The Filipino call center industry's ascent to global recognition is underpinned by its unparalleled approach to CX. It combines the renowned warmth and hospitality of the Filipino culture with advanced communication skills to create a customer service that is both effective and endearing. This approach has transformed CX from a mere business transaction to a relationship-building journey, turning satisfied customers into loyal advocates for the brands they serve.
Contact centers have cultivated a service-oriented workforce that is not only fluent in English but also possesses a deep understanding of various cultural nuances. This allows them to navigate customer interactions with a level of finesse that goes beyond scripted dialogues, making each customer feel heard, valued, and appreciated. It's a CX that resonates on a personal level, creating emotional connections that foster loyalty.
These providers are also not static in their methods; they are dynamic and ever-evolving. They invest in the latest CX technologies and train their agents to use these tools to deliver a more personalized and efficient service. From AI-driven analytics that offer insights into customer preferences to CRM systems that enable a 360-degree view of the customer journey, technology is used to augment the human element, not replace it.
Yet, the journey to providing winning CX is fraught with challenges. The industry grapples with issues such as employee turnover, which can disrupt the consistency of service. To combat this, Philippine call centers invest in their employees, offering professional growth opportunities, competitive benefits, and a supportive work environment that prioritizes agent well-being.
The government's role in fostering a conducive environment for the growth of the BPO industry has been pivotal. By providing incentives, improving infrastructures, such as internet connectivity, and partnering with educational institutions to create BPO-centric courses, the government has actively supported the industry's capacity to offer winning CX.
As contact center companies look to the future, they are setting their sights on expanding their CX offerings. They are exploring the integration of omnichannel support, real-time customer assistance, and proactive service strategies that not only resolve issues but anticipate customer needs even before they arise.
Call center companies in the Philippines are redefining the standards of global customer service by delivering CX that secures customer loyalty. Their commitment to creating meaningful customer interactions, supported by technological innovation and a supportive national framework, places them at the forefront of the industry. As they continue to innovate and prioritize the customer above all, these companies are not just winning in the arena of CX; they are setting the stage for a future where exceptional customer service is the norm, not the exception.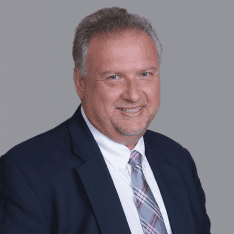 Co-CEO & CCO
US: 866-201-3370
AU: 1800-370-551
UK: 808-178-0977
j.maczynski@piton-global.com
Are you looking for an onshore, nearhsore, or offshore outsourcing solution? Don't know where to start? I am always happy to help.
Let's chat!
Best Regards,
John
Success in outsourcing isn't a matter of chance, but rather the result of a meticulously defined process, a formula that Fortune 500 companies have diligently honed over time. This rigor is a significant factor in the rarity of failures within these industry titans' outsourced programs.
Having spent over two decades partnering with and delivering Business Process Outsourcing (BPO) solutions to Fortune 500 clients, John possesses an in-depth understanding of this intricate process. His comprehensive approach incorporates an exhaustive assessment of outsourcing requirements, precise vendor sourcing, and a robust program management strategy.