Call Center Companies in the Philippines: Aspiring to New Heights in Customer Experience (CX)  
Call center companies in the Philippines are not merely content with meeting the status quo; they are aspiring to new heights in Customer Experience (CX), reshaping expectations and setting new standards in service delivery. With a focus on innovation, these companies are crafting CX strategies that are both forward-thinking and deeply rooted in the genuine care and hospitality that define the Filipino spirit.
The aspiration of call center companies to elevate CX is fueled by an understanding that exceptional service is the cornerstone of customer loyalty and business success. It is this aspiration that drives continuous improvement and a commitment to excellence. Filipino call center agents, with their natural warmth and proficiency in English, are trained to not only resolve customer issues efficiently but to also create positive, memorable interactions that resonate with customers on a personal level.
The journey towards enhanced CX is supported by the integration of advanced technologies. BPOs are leveraging data analytics, AI, and machine learning to gain deeper insights into customer preferences and behaviors. By doing so, they are able to deliver customized experiences that anticipate customer needs and exceed expectations. These technological advancements complement the human element, allowing agents to focus on building relationships and adding value to every customer interaction.
Aspiring to new CX heights also means tackling the challenges head-on. Contact center companies in the Philippines are constantly innovating to overcome obstacles such as high employee turnover rates, which can impact service consistency. They are investing in career development programs, competitive benefits, and a nurturing work environment that prioritizes the well-being of their employees. By doing so, they not only retain talent but also ensure that their team members are engaged and motivated to provide the best possible service.
The aspiration of these companies is also manifested in their commitment to industry-leading certifications and standards. Adhering to global compliance and quality frameworks, Philippine call centers demonstrate a serious approach to security, privacy, and service reliability. This commitment reassures international clients and customers of the high standards maintained within the local CX landscape.
The government's role in this aspirational journey cannot be overlooked. By providing support through infrastructure development, educational partnerships, and economic incentives, the government has played a crucial part in enabling the growth of the call center sector. These initiatives have helped the country develop a fertile ground for nurturing CX innovation and attracting foreign investment.
The future of CX in the outsourcing industry is bright and brimming with possibilities. As these companies aspire to higher standards, they are expanding their reach into new markets and service areas. They are exploring the integration of omnichannel solutions, real-time customer engagement tools, and personalized service delivery models that cater to the evolving digital world.
Call center companies in the Philippines are aspiring to new heights in CX, driven by a passion for service and a commitment to innovation. Their focus on creating outstanding customer experiences is setting new benchmarks in the BPO industry and solidifying the Philippines' reputation as a leading global outsourcing destination. As they continue to aspire and innovate, contact centers are poised to redefine the essence of customer service in the years to come.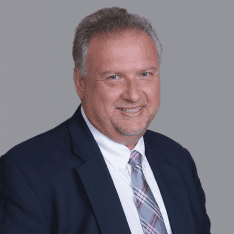 Co-CEO & CCO
US: 866-201-3370
AU: 1800-370-551
UK: 808-178-0977
j.maczynski@piton-global.com
Are you looking for an onshore, nearhsore, or offshore outsourcing solution? Don't know where to start? I am always happy to help.
Let's chat!
Best Regards,
John
Success in outsourcing isn't a matter of chance, but rather the result of a meticulously defined process, a formula that Fortune 500 companies have diligently honed over time. This rigor is a significant factor in the rarity of failures within these industry titans' outsourced programs.
Having spent over two decades partnering with and delivering Business Process Outsourcing (BPO) solutions to Fortune 500 clients, John possesses an in-depth understanding of this intricate process. His comprehensive approach incorporates an exhaustive assessment of outsourcing requirements, precise vendor sourcing, and a robust program management strategy.