Business Process Outsourcing (BPO) Philippines: How Tech is Revolutionizing Back Office Support
In the Philippines, business process outsourcing has evolved beyond the traditional call center model to encompass a wide array of back-office functions. This transformation is fueled by technological innovations that are reshaping the landscape of support services, positioning the country as a global BPO leader.
The integration of technology into back-office operations within the country has streamlined processes, increased accuracy, and reduced turnaround times. Robotics Process Automation (RPA) is at the forefront of this revolution, taking over repetitive and time-consuming tasks that were once the domain of human operators. This not only increases efficiency but also allows human talent to be redeployed to tasks that require more complex decision-making and emotional intelligence.
Artificial Intelligence (AI) and Machine Learning (ML) have been game-changers in the BPO industry. AI algorithms enhance decision-making processes and customer interaction strategies, while ML provides a deeper understanding of customer behavior through predictive analytics. This technology enables outsourcing firms to offer more proactive and personalized support, turning routine customer interactions into opportunities for value addition and relationship building.
Cloud computing has also played a pivotal role in the modernization of back-office services in the Philippines. The adoption of cloud-based platforms has made data storage and retrieval more efficient and has facilitated the seamless integration of different functions. This ensures that data flows smoothly between departments, leading to better coordination and a more cohesive strategy for managing complex back-office tasks.
Big Data analytics is another area where the Philippines' BPO sector excels. By analyzing large volumes of data, businesses can gain insights into market trends, customer preferences, and operational performance. These insights are crucial for making informed strategic decisions and for providing a customer experience that not only meets but anticipates customer needs.
The BPO industry in the Philippines has also made significant strides in cybersecurity, which is essential for protecting sensitive information and maintaining customer trust. With the adoption of stringent security protocols and regular compliance audits, outsourcing providers ensure that all back-office processes meet the highest standards of data protection.
The country's BPO sector places a strong emphasis on training and professional development, ensuring that its workforce is well-equipped to handle the demands of a tech-driven environment. Continuous learning initiatives keep employees up-to-date with the latest technological tools and best practices, which is essential for delivering top-notch back-office support.
The nation's outsourcing industry has embraced technological advancements to redefine BPO support. Through RPA, AI, ML, cloud computing, Big Data analytics, and robust cybersecurity measures, the sector is providing smarter, faster, and more secure services. These innovations are not only enhancing operational efficiencies but also enabling contact centers to deliver strategic value to global clients, solidifying their standing in the international outsourcing landscape.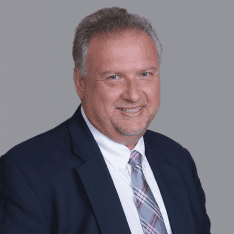 Co-CEO & CCO
US: 866-201-3370
AU: 1800-370-551
UK: 808-178-0977
j.maczynski@piton-global.com
Are you looking for an onshore, nearhsore, or offshore outsourcing solution? Don't know where to start? I am always happy to help.
Let's chat!
Best Regards,
John
Success in outsourcing isn't a matter of chance, but rather the result of a meticulously defined process, a formula that Fortune 500 companies have diligently honed over time. This rigor is a significant factor in the rarity of failures within these industry titans' outsourced programs.
Having spent over two decades partnering with and delivering Business Process Outsourcing (BPO) solutions to Fortune 500 clients, John possesses an in-depth understanding of this intricate process. His comprehensive approach incorporates an exhaustive assessment of outsourcing requirements, precise vendor sourcing, and a robust program management strategy.