BPO Services Philippines: The Strategic Axis of Global Business Operations 
In the global business landscape, the Philippines has become the strategic axis for Business Process Outsourcing (BPO) services, known for delivering exceptional quality across a spectrum of industries. The country's ascent to BPO prominence is anchored in its unique amalgamation of a highly educated workforce, competitive economic advantages, and a strong affinity for customer service.
The BPO industry in the Southeast Asian country has become synonymous with excellence, offering services that range from customer service and technical support to more complex functions like accounting, data analysis, and legal process outsourcing. The secret to this success lies in the Filipino talent pool, characterized by its linguistic fluency, technical aptitude, and a cultural predisposition towards service that resonates with clients globally.
BPO services stand at the forefront of technological adoption, integrating advanced systems and software to enhance productivity and service delivery. The use of AI, machine learning, and cloud-based solutions has not only optimized operations but also allowed for the development of innovative services that cater to the evolving needs of global businesses.
Flexibility and scalability are hallmarks of outsourcing services in the Philippines. Providers offer customizable solutions, from small-scale projects to extensive, integrated operations, ensuring that companies of all sizes can benefit from outsourcing. This scalability is essential for businesses looking to grow and adapt in a fast-changing economic environment without being weighed down by fixed costs and infrastructure.
The economic efficiencies of outsourcing to the Asian BPO powerhouse nation are a major draw for international companies. With a lower cost of living and favorable business policies, the Philippines provides services at a significantly lower cost than many Western countries, without compromising on the quality or reliability of the output. This cost-effectiveness is particularly beneficial for startups and SMEs that seek to leverage limited resources for maximum impact.
Operating round the clock, BPO firms offer 24/7 support to ensure uninterrupted service, catering to customers and businesses in different time zones. This continuous availability is crucial for industries that require constant uptime, such as healthcare, finance, and e-commerce.
Professional development is deeply ingrained in the outsourcing sector, with a focus on continuous learning and skill enhancement. The industry invests heavily in training and certification programs to ensure that employees remain at the cutting edge of their respective fields, ready to tackle the latest challenges and innovations in the outsourcing domain.
Data security and privacy are treated with the utmost importance by BPOs in the country. Adhering to international data protection standards and employing stringent security measures, these companies ensure the integrity and confidentiality of client data, instilling confidence in their services.
BPO services in the Philippines offer a strategic advantage to businesses looking to streamline operations, enhance efficiency, and maintain competitiveness. With a blend of skilled labor, technological prowess, and a service-oriented approach, contact centers are poised to remain essential players in the global outsourcing arena, driving innovation and excellence.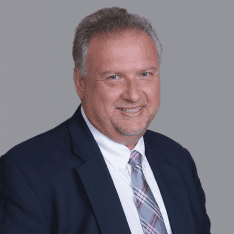 Co-CEO & CCO
US: 866-201-3370
AU: 1800-370-551
UK: 808-178-0977
j.maczynski@piton-global.com
Are you looking for an onshore, nearhsore, or offshore outsourcing solution? Don't know where to start? I am always happy to help.
Let's chat!
Best Regards,
John
Success in outsourcing isn't a matter of chance, but rather the result of a meticulously defined process, a formula that Fortune 500 companies have diligently honed over time. This rigor is a significant factor in the rarity of failures within these industry titans' outsourced programs.
Having spent over two decades partnering with and delivering Business Process Outsourcing (BPO) solutions to Fortune 500 clients, John possesses an in-depth understanding of this intricate process. His comprehensive approach incorporates an exhaustive assessment of outsourcing requirements, precise vendor sourcing, and a robust program management strategy.