BPO Services Philippines: Navigating the Global Outsourcing Renaissance
The modern business landscape is characterized by a relentless pursuit of efficiency, adaptability, and optimal performance. Amidst this dynamic environment, the Philippines has emerged as a cornerstone in the realm of Business Process Outsourcing (BPO), not just as a leader in call center services, but as a holistic provider of diverse outsourcing solutions tailored for a global clientele.
When one delves into the world of BPO, the Philippines stands out for a plethora of reasons. The nation's rich history of Western influence, coupled with its educational infrastructure, has cultivated a workforce that is not only proficient in English but also culturally attuned to the sensibilities of Western businesses. This synergy of linguistic capability and cultural familiarity makes the Philippines an ideal location for businesses seeking seamless integration with their outsourcing partners.
The BPO industry in the Philippines is vast, encompassing a range of services that go beyond voice support. From finance and accounting, human resources, IT services, to back-office operations and data analytics, the country offers a comprehensive suite of services. This diversity ensures that businesses, regardless of their domain or size, can find a solution tailored to their specific needs.
Flexibility remains a hallmark of BPO services in the Philippines. As industries evolve and technology disrupts traditional business models, the ability of BPO providers to adapt, innovate, and offer bespoke solutions becomes paramount. The Philippines, with its agile operational models and emphasis on continuous learning, ensures that businesses are always a step ahead, leveraging cutting-edge tools and methodologies to stay competitive.
Cost efficiency, while crucial, is no longer the sole driving factor for businesses seeking to outsource. The value proposition has shifted towards delivering enhanced customer experiences, streamlining operations, and facilitating growth. In this nuanced perspective, the Philippines offers not just cost savings but also operational excellence. By blending a competitive cost structure with high-quality output, businesses find themselves empowered to reinvest and focus on core competencies, driving growth and expansion.
In the realm of relationships, the Philippines shines brightly. The inherent warmth, hospitality, and genuine desire to foster connections that define Filipino culture permeate the BPO sector. This results in partnerships anchored in mutual respect, understanding, and a shared vision for success. Such relationships transcend transactional interactions, fostering collaborations that are both enduring and fruitful.
The BPO services offered by the Philippines represent more than just outsourcing – they epitomize a global outsourcing renaissance. For businesses seeking to navigate the complexities of the modern world, the Philippines stands as a beacon, offering tailored solutions, operational brilliance, and partnerships rooted in genuine connection. As industries continue to evolve and the global market becomes ever more interconnected, the Philippines' position as a leading business process outsourcing destination is poised to grow even stronger.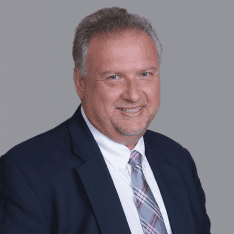 Co-CEO & CCO
US: 866-201-3370
AU: 1800-370-551
UK: 808-178-0977
j.maczynski@piton-global.com
Are you looking for an onshore, nearhsore, or offshore outsourcing solution? Don't know where to start? I am always happy to help.
Let's chat!
Best Regards,
John
Success in outsourcing isn't a matter of chance, but rather the result of a meticulously defined process, a formula that Fortune 500 companies have diligently honed over time. This rigor is a significant factor in the rarity of failures within these industry titans' outsourced programs.
Having spent over two decades partnering with and delivering Business Process Outsourcing (BPO) solutions to Fortune 500 clients, John possesses an in-depth understanding of this intricate process. His comprehensive approach incorporates an exhaustive assessment of outsourcing requirements, precise vendor sourcing, and a robust program management strategy.