The Business Process Outsourcing (BPO) industry in the Philippines has masterfully positioned itself at the heart of global business ecosystems, offering a vast array of services that drive efficiency and innovation. With its unique combination of a highly skilled workforce, technological proficiency, and a strong customer service ethos, the Philippines has become a vanguard in the BPO space.
Philippine BPO companies cater to a diverse range of business needs, providing not only voice and non-voice customer service but also knowledge process outsourcing (KPO), information technology-enabled services (ITES), and a host of other specialized services. These offerings are tailored to sectors such as healthcare, finance, telecommunications, and e-commerce, making the Philippines a one-stop shop for BPO solutions.
A key factor in the success of BPO is the country's workforce. With an educational system that places a strong emphasis on English language and business skills, Filipino professionals are well-equipped to handle complex tasks that require a nuanced understanding of various global markets. Their ability to adapt to different cultural contexts allows for smooth communication and service delivery that resonates with a global clientele.
The use of cutting-edge technology further enhances the capabilities of Philippine BPO services. Automation, artificial intelligence, and advanced analytics are just a few of the tools utilized to provide efficient, accurate, and innovative solutions. These technological advancements not only improve service delivery but also create new opportunities for businesses to scale and evolve.
Scalability and flexibility are hallmarks of offshore outsourcing services, allowing businesses of all sizes to tailor outsourcing solutions to their specific needs. Whether it's ramping up operations to handle seasonal spikes in demand or scaling down during slower periods, BPO firms in the Philippines offer the agility businesses need to remain competitive in a fast-paced global market.
Cost efficiency remains one of the most compelling reasons for choosing the country for outsourcing services. The competitive cost structure in the country enables businesses to enjoy significant cost savings without sacrificing quality. This allows for a reallocation of resources toward innovation and strategic initiatives that can further drive business growth.
Outsourcing firms offer round-the-clock services, ensuring that businesses can provide constant support and maintain a global presence. This 24/7 operational capability is critical in today's interconnected world, where customers expect immediate responses and uninterrupted access to services.
Data security and compliance are of utmost importance in the BPO industry, and firms in the Philippines are committed to upholding the highest standards. Adhering to international regulations and employing strict cybersecurity measures, these firms ensure the protection of sensitive data and maintain the integrity of business operations.
The government's support has been a significant factor in the growth of the BPO sector, with policies that promote technological innovation, talent development, and economic incentives. This support has created a favorable environment for the outsourcing industry to thrive and has cemented the country's reputation as a global outsourcing hub.
BPO services in the Philippines are an essential component of the global business ecosystem, offering comprehensive, cost-effective, and high-quality solutions. With its skilled workforce, technological prowess, and strategic adaptability, the offshore BPO industry in the country is well-equipped to meet the challenges of the future, driving business efficiency and innovation across the globe.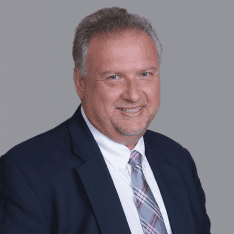 Co-CEO & CCO
US: 866-201-3370
AU: 1800-370-551
UK: 808-178-0977
j.maczynski@piton-global.com
Are you looking for an onshore, nearhsore, or offshore outsourcing solution? Don't know where to start? I am always happy to help.
Let's chat!
Best Regards,
John
Success in outsourcing isn't a matter of chance, but rather the result of a meticulously defined process, a formula that Fortune 500 companies have diligently honed over time. This rigor is a significant factor in the rarity of failures within these industry titans' outsourced programs.
Having spent over two decades partnering with and delivering Business Process Outsourcing (BPO) solutions to Fortune 500 clients, John possesses an in-depth understanding of this intricate process. His comprehensive approach incorporates an exhaustive assessment of outsourcing requirements, precise vendor sourcing, and a robust program management strategy.