In the intricate world of business process outsourcing (BPO), the Philippines has carved out a reputation that resonates globally. Historically lauded for its rich pool of English-proficient professionals and a deep-seated culture of service, the archipelago nation has been the go-to destination for myriad businesses seeking cost-effective, high-quality outsourcing solutions. But in recent times, another factor has emerged, transforming the country's BPO landscape: technology. By harnessing the power of modern tech, the Southeast Asian country has elevated its position, evolving from a traditional service provider to a game-changing innovator in the BPO sphere.
Tech-Driven Efficiency
With the integration of cutting-edge technologies, the Philippine BPO sector has achieved unprecedented levels of efficiency. Automation tools, powered by Artificial Intelligence (AI) and Machine Learning, streamline routine tasks, freeing up human resources to focus on more intricate, value-driven operations. This symbiosis between technology and human effort ensures that services are delivered faster, more accurately, and with enhanced scalability.
Data Security and Cloud Solutions
Data breaches and cyber threats are omnipresent concerns for businesses. Recognizing this, BPO providers in the Philippines have adopted state-of-the-art cybersecurity measures. Incorporating cloud solutions also ensures that data is not only secure but also easily accessible, facilitating seamless collaboration across global teams.
Enhanced Customer Interactions with AI
Customer interactions have been revolutionized with the integration of AI. Chatbots, for instance, handle basic inquiries around the clock, providing instant responses to clients and ensuring that human agents are reserved for more complex queries. This mix of AI-driven and human-centric support ensures that the customer experience remains superior, irrespective of the volume or complexity of the demand.
Innovative Training Platforms
Virtual Reality (VR) and Augmented Reality (AR) have made their way into the BPO training rooms of the Philippines. These immersive technologies offer realistic simulations, providing trainees with hands-on experience and equipping them with the practical skills needed to excel in real-life scenarios.
Data Analytics: Turning Information into Insight
The infusion of data analytics tools in the BPO sector has transformed the way businesses view their operations. Instead of merely processing data, BPO firms in the Philippines now offer insights, helping clients understand market trends, customer preferences, and potential areas of growth. This shift from data handling to data strategy has made BPO services in the Philippines indispensable to businesses aiming to maintain a competitive edge.
Scalable Tech Infrastructure
One of the compelling advantages of the tech revolution in the Philippine BPO industry is scalability. As businesses grow and their requirements evolve, the technological infrastructure in place allows for quick and efficient scaling, ensuring that the changing needs of clients are always met without compromising on quality or timeliness.
Technology, with its transformative power, has reshaped the BPO narrative in the Philippines. While the nation's inherent strengths in language proficiency and service ethos remain foundational, it's the strategic embrace of technology that sets it apart in today's competitive global market. The Philippines, by marrying its human talent with tech-driven solutions, has not only retained its position as a premier BPO destination but has also established itself as a game changer, ready to redefine the future of outsourcing.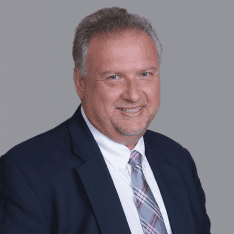 Co-CEO & CCO
US: 866-201-3370
AU: 1800-370-551
UK: 808-178-0977
j.maczynski@piton-global.com
Are you looking for an onshore, nearhsore, or offshore outsourcing solution? Don't know where to start? I am always happy to help.
Let's chat!
Best Regards,
John
Success in outsourcing isn't a matter of chance, but rather the result of a meticulously defined process, a formula that Fortune 500 companies have diligently honed over time. This rigor is a significant factor in the rarity of failures within these industry titans' outsourced programs.
Having spent over two decades partnering with and delivering Business Process Outsourcing (BPO) solutions to Fortune 500 clients, John possesses an in-depth understanding of this intricate process. His comprehensive approach incorporates an exhaustive assessment of outsourcing requirements, precise vendor sourcing, and a robust program management strategy.