BPO Services Philippines: Australia's Strategic Partner in Business Progress Outsourcing
When discussing BPO (Business Process Outsourcing), the Philippines swiftly comes to mind as a global powerhouse. The archipelago, over the years, has carved a niche for itself as a premier destination for businesses worldwide to outsource non-core functions. But amidst this global clientele, Australia stands out due to its geographical proximity, shared time zones, and a symbiotic relationship with the Philippines that goes beyond mere business transactions.
For Australian businesses, the decision to outsource is often underscored by a variety of reasons. Foremost, the Philippines provides an optimal cost advantage. Wages in Australia are notably higher compared to the Philippines. By outsourcing certain functions, Australian companies can benefit from cost savings of up to 60-70%, without skimping on quality.
Language and cultural compatibility play pivotal roles. The English proficiency level in the country is commendable, and the cultural similarities borne out of shared historical experiences with Western countries make the Filipino workforce adept at understanding Australian nuances and colloquialisms. This results in smoother interactions, fewer misunderstandings, and a level of service that resonates with Australian customers.
Technological prowess is another hallmark of Philippine BPO services. With rapid advancements in telecommunication and digital infrastructure, the country offers state-of-the-art facilities equipped with high-speed internet, cloud services, and advanced security protocols. This ensures that Australian firms not only get top-notch services but also benefit from innovative solutions that drive efficiency.
Given the close proximity in time zones between Australia and the Philippines, real-time collaboration is effortless. Unlike outsourcing destinations on the other side of the globe, Australian businesses don't have to grapple with significant time differences. This facilitates swifter decision-making, seamless project execution, and real-time problem-solving.
Yet, while the merits are plentiful, challenges inevitably arise. It's crucial for Australian businesses to choose their BPO partners in the Philippines wisely. Service offerings can vary dramatically in terms of quality, infrastructure, and training. Additionally, understanding specific business needs and ensuring they align with the services provided by the BPO is paramount.
But perhaps what sets this relationship apart is its holistic nature. Australia invests significantly in Filipino communities, and in return, the Southeast Asian BPO powerhouse offers a pool of dedicated, skilled, and passionate individuals committed to the growth of Australian businesses. This reciprocal relationship is evident not just in trade figures but in shared successes and milestones.
As Australian enterprises continue their quest for operational efficiency, enhanced customer experiences, and scalability, the country stands tall as a reliable partner. The synergy between Australia and the Philippines in the BPO sector showcases a partnership that is poised to flourish further, setting new benchmarks in global outsourcing collaborations.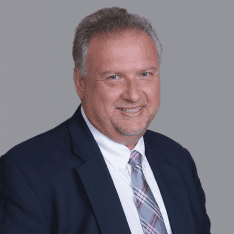 Co-CEO & CCO
US: 866-201-3370
AU: 1800-370-551
UK: 808-178-0977
j.maczynski@piton-global.com
Are you looking for an onshore, nearhsore, or offshore outsourcing solution? Don't know where to start? I am always happy to help.
Let's chat!
Best Regards,
John
Success in outsourcing isn't a matter of chance, but rather the result of a meticulously defined process, a formula that Fortune 500 companies have diligently honed over time. This rigor is a significant factor in the rarity of failures within these industry titans' outsourced programs.
Having spent over two decades partnering with and delivering Business Process Outsourcing (BPO) solutions to Fortune 500 clients, John possesses an in-depth understanding of this intricate process. His comprehensive approach incorporates an exhaustive assessment of outsourcing requirements, precise vendor sourcing, and a robust program management strategy.