BPO Services Philippines: A Beacon of Excellence in the Global Outsourcing Arena
The allure of outsourcing, for businesses worldwide, is a multifaceted proposition. It promises efficiency, cost-effectiveness, and access to specialized expertise. But, at its core, the success of Business Process Outsourcing (BPO) hinges on one primary element: the ability to understand and align with the essence of the outsourcing firm. In this regard, few nations come close to the prowess demonstrated by the Philippines.
From its initial forays into simple data entry tasks, the Asian country has ascended the ranks to emerge as a veritable powerhouse in the global BPO arena. The transition wasn't serendipitous but the result of a confluence of strategic decisions, cultural aptitudes, and infrastructural developments.
At the heart of the country's success is its talented workforce. The nation's educational infrastructure churns out a multitude of graduates each year, proficient in English and equipped with skills spanning a myriad of sectors. Be it IT, healthcare, finance, or customer service, Filipino professionals bring to the table a unique blend of technical expertise and innate empathy.
Yet, the nation's strength doesn't stop at linguistic prowess or technical acumen. What truly sets the Philippines apart is its cultural compatibility with Western ethos. This compatibility translates to smoother communication, better understanding of consumer behaviors, and a heightened sense of service orientation. It's no surprise then that many global firms, when seeking a reliable outsourcing partner, often turn their gaze towards the Philippines.
On the technological front, the country has left no stone unturned. Recognizing the transformative power of digitalization, there has been significant investment in IT infrastructure, cybersecurity, and training programs. As a result, businesses collaborating with BPOs in the Philippines can expect state-of-the-art solutions that adhere to global standards and ensure data integrity.
The global outsourcing landscape is far from static. With the advent of AI, robotics, and other technological innovations, the nature of outsourcing is continually evolving. Here again, the Southeast Asian BPO powerhouse showcases its adaptability. The country is swiftly integrating these innovations, ensuring its services remain contemporary, efficient, and value-driven.
But it's not all about business. The nation's commitment to fostering genuine, long-term relationships is evident in its approach. BPOs in the Philippines understand that they are not just service providers but integral extensions of the businesses they partner with. This philosophy of partnership, combined with consistent delivery of high-quality services, has cemented the country's reputation as a trusted ally in the global BPO space.
The trajectory for the Asian archipelago nation in the BPO sector appears both promising and challenging. As the global business ecosystem becomes more interconnected and competitive, the demands on BPO providers will intensify. But given the Philippines' track record, there's every reason to believe that the nation will not only meet these demands but set new benchmarks of excellence.
When discussing BPO services on the global stage, it's impossible to overlook the contribution and capability of the Philippines. By blending talent, technology, and tenacity with an unwavering commitment to excellence, the country has carved out a niche for itself, illuminating the path for others to follow.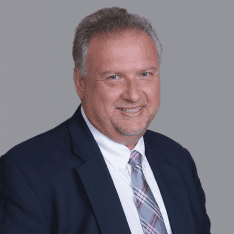 Co-CEO & CCO
US: 866-201-3370
AU: 1800-370-551
UK: 808-178-0977
j.maczynski@piton-global.com
Are you looking for an onshore, nearhsore, or offshore outsourcing solution? Don't know where to start? I am always happy to help.
Let's chat!
Best Regards,
John
Success in outsourcing isn't a matter of chance, but rather the result of a meticulously defined process, a formula that Fortune 500 companies have diligently honed over time. This rigor is a significant factor in the rarity of failures within these industry titans' outsourced programs.
Having spent over two decades partnering with and delivering Business Process Outsourcing (BPO) solutions to Fortune 500 clients, John possesses an in-depth understanding of this intricate process. His comprehensive approach incorporates an exhaustive assessment of outsourcing requirements, precise vendor sourcing, and a robust program management strategy.