The Business Process Outsourcing (BPO) industry in the Philippines has become a cornerstone for startups looking to gain a competitive edge. By providing tailored outsourcing solutions, BPOs in the Philippines enable these emerging businesses to harness global talent, embrace efficiency, and optimize costs, which are crucial elements for their growth and scalability.
Startups face unique challenges that require agility and a lean approach to business operations. The BPO sector in the Philippines addresses these needs by offering specialized services that range from customer support and technical helpdesk to accounting, HR, and digital marketing. This wide array of services allows startups to select and choose what best fits their requirements, ensuring they have the support they need to thrive.
The value proposition of Filipino BPOs goes beyond cost savings; it encompasses quality, cultural compatibility, and an innovative spirit. The highly skilled workforce in the Philippines, known for their strong command of English and customer service excellence, provides startups with the human capital that can be costly and time-consuming to develop in-house. This talent pool is not only proficient in technical skills but also adaptable and quick to align with the startups' dynamic environment.
Moreover, the technological infrastructure of Philippine BPOs is another boon for startups. These firms invest in the latest technology to ensure they offer cutting-edge solutions. From cloud computing and data analytics to cybersecurity measures, startups can leverage these advanced systems through outsourcing partnerships without bearing the capital expenditure.
Flexibility and scalability are intrinsic to the services offered by local BPOs, making them ideal for startups that experience fluctuating demand and rapid changes in the market. With the ability to quickly ramp up or scale down operations, startups can respond to business cycles effectively and maintain their growth momentum without the burden of fixed costs.
The strategic location of the country, coupled with its 24/7 operational capabilities, ensures that startups can provide their customers with uninterrupted services across various time zones. This round-the-clock service model is particularly beneficial for tech startups that require constant customer engagement and support.
Data security is a paramount concern for startups, especially those dealing with sensitive information. Philippine BPOs understand this and adhere to stringent data protection regulations, providing startups with the assurance that their data is handled with the utmost care and confidentiality.
Government policies in the Philippines also create an attractive environment for startups to outsource their operations. Incentives, tax benefits, and support for the BPO sector encourage a sustainable ecosystem where startups can find reliable and innovative outsourcing solutions.
BPOs in the Philippines offer startups a pathway to not just survive but to flourish in the global marketplace. By providing access to a skilled workforce, advanced technologies, and flexible service options, these outsourcing solutions empower startups to focus on their core business areas, drive innovation, and achieve long-term success.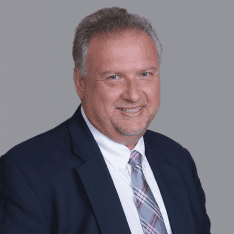 Co-CEO & CCO
US: 866-201-3370
AU: 1800-370-551
UK: 808-178-0977
j.maczynski@piton-global.com
Are you looking for an onshore, nearhsore, or offshore outsourcing solution? Don't know where to start? I am always happy to help.
Let's chat!
Best Regards,
John
Success in outsourcing isn't a matter of chance, but rather the result of a meticulously defined process, a formula that Fortune 500 companies have diligently honed over time. This rigor is a significant factor in the rarity of failures within these industry titans' outsourced programs.
Having spent over two decades partnering with and delivering Business Process Outsourcing (BPO) solutions to Fortune 500 clients, John possesses an in-depth understanding of this intricate process. His comprehensive approach incorporates an exhaustive assessment of outsourcing requirements, precise vendor sourcing, and a robust program management strategy.