BPO Philippines: Spearheading the Digital Transformation Journey with Agility and Expertise
In the ever-evolving landscape of business processes, the clarion call for digital transformation resonates loudly, compelling organizations to adapt, innovate, and restructure. Answering this call with unmatched proficiency and strategic foresight is the Philippines' Business Process Outsourcing (BPO) sector, positioning itself as the linchpin of the global digital metamorphosis.
The contemporary business environment is not just about maintaining operational efficiency; it's about reimagining operations through the prism of digital technology. The Philippines, leveraging its deep BPO roots, has seamlessly integrated digital solutions, thereby transforming traditional processes into agile and scalable digital workflows.
At the heart of this digital transformation is the Filipino talent pool. Empowered by robust training ecosystems and an intrinsic knack for technology, they deftly navigate tools like artificial intelligence, machine learning, and robotic process automation. Whether it's automating mundane tasks, harnessing analytics for insightful decision-making, or crafting intuitive customer interfaces, the BPO industry in the Philippines ensures that digital solutions are implemented with precision and impact.
But digital transformation is not a one-size-fits-all solution. Recognizing this, the Philippines' BPO sector emphasizes bespoke strategies tailored to specific organizational needs. From startups navigating the initial stages of digitization to established corporations seeking a digital overhaul, Filipino BPOs offer custom-tailored solutions that align perfectly with unique business objectives.
Cultural adaptability, an intrinsic trait of the Philippines, plays a pivotal role in this digital journey. Understanding the nuances of global markets, local BPO professionals ensure that digital solutions are not just technologically sound but also culturally relevant, catering to diverse audience segments with sensitivity and insight.
Beyond individual processes, the broader vision is to create interconnected digital ecosystems where data flows seamlessly, decisions are data-driven, and customer experiences are enhanced manifold. The Philippines, with its strategic investments in infrastructure, cybersecurity, and technological innovation, stands prepared to architect these ecosystems for global businesses.
As the drumbeats of digital transformation grow louder, compelling businesses to evolve or risk obsolescence, the BPO sector in the Philippines emerges as a trusted partner, guiding, strategizing, and implementing. With its blend of technical prowess, cultural adaptability, and strategic vision, the Philippines is not just riding the wave of digital transformation; it is shaping its very currents, leading businesses into a promising digital future.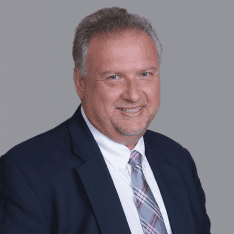 Co-CEO & CCO
US: 866-201-3370
AU: 1800-370-551
UK: 808-178-0977
j.maczynski@piton-global.com
Are you looking for an onshore, nearhsore, or offshore outsourcing solution? Don't know where to start? I am always happy to help.
Let's chat!
Best Regards,
John
Success in outsourcing isn't a matter of chance, but rather the result of a meticulously defined process, a formula that Fortune 500 companies have diligently honed over time. This rigor is a significant factor in the rarity of failures within these industry titans' outsourced programs.
Having spent over two decades partnering with and delivering Business Process Outsourcing (BPO) solutions to Fortune 500 clients, John possesses an in-depth understanding of this intricate process. His comprehensive approach incorporates an exhaustive assessment of outsourcing requirements, precise vendor sourcing, and a robust program management strategy.