BPO Philippines: Navigating the Pinnacle of Global Outsourcing Excellence
The evolution of the BPO (Business Process Outsourcing) industry in the Philippines has been nothing short of remarkable. From humble beginnings in the late '90s, the archipelago has emerged as a global heavyweight in the outsourcing arena, consistently ranking among the top destinations for businesses seeking exceptional talent, operational efficiency, and cost savings. But what truly makes the Philippines stand out in the congested outsourcing landscape?
Unparalleled Talent Pool
The cornerstone of the nation's BPO prowess is its workforce. The country boasts a demographic sweet spot with a median age of 23, ensuring a young, energetic, and tech-savvy talent pool. With a literacy rate hovering around 98%, combined with the vast majority of the population being fluent in English, the nation provides a seamless communication experience for Western businesses.
Cultural Affinity
The Philippines' historical ties with the West, particularly the United States, have cultivated a deep-rooted cultural affinity. Filipinos are not just well-acquainted with Western culture, but they also embrace and understand its nuances. This cultural compatibility translates into smoother interactions, fewer misunderstandings, and a heightened sense of camaraderie between offshore teams and their onshore counterparts.
Operational Excellence
The outsourcing industry is the lifeblood of the Philippine economy, and this prominence is reflected in the country's commitment to infrastructural and operational excellence. Modern office spaces, state-of-the-art tech infrastructure, and robust data protection regulations ensure that businesses experience top-tier service with minimal hitches.
Economic Feasibility
While quality is paramount, cost remains a crucial factor in the outsourcing decision. The Philippines, with its competitive wage structures and lower operational costs, offers businesses substantial cost savings without compromising on service quality. This economic feasibility is a magnet for startups and established corporations alike.
Adaptable Service Spectrum
The range of services offered by Philippine BPOs is vast. From customer service and technical support to finance, HR, and IT services, the country's BPO industry caters to a diverse array of business needs. This adaptability means companies can consolidate multiple functions under one outsourcing umbrella, streamlining operations and enhancing coherence.
Government Support
The Philippine government recognizes the pivotal role the BPO sector plays in the nation's economic fabric. With policies incentivizing foreign investment, rigorous training programs, and continuous efforts to bolster the industry's growth, the government's backing is a testament to the country's long-term commitment to BPO excellence.
Future Outlook
As the digital revolution reshapes industries and customer expectations continue to evolve, the country is poised to ride this wave of transformation. With a focus on upskilling, harnessing cutting-edge technologies, and fostering innovation, the Asian nation is not just prepared to meet the future challenges of outsourcing; it's leading the charge.
In the grand tapestry of global outsourcing, the Philippines has etched its mark not just as a major player but as a paradigm of excellence. For businesses seeking to navigate the complexities of today's volatile landscape, the local BPO industry offers a haven of expertise, efficiency, and unwavering commitment to delivering value.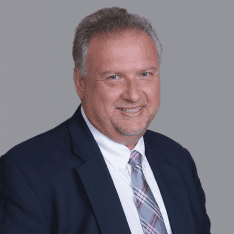 Co-CEO & CCO
US: 866-201-3370
AU: 1800-370-551
UK: 808-178-0977
j.maczynski@piton-global.com
Are you looking for an onshore, nearhsore, or offshore outsourcing solution? Don't know where to start? I am always happy to help.
Let's chat!
Best Regards,
John
Success in outsourcing isn't a matter of chance, but rather the result of a meticulously defined process, a formula that Fortune 500 companies have diligently honed over time. This rigor is a significant factor in the rarity of failures within these industry titans' outsourced programs.
Having spent over two decades partnering with and delivering Business Process Outsourcing (BPO) solutions to Fortune 500 clients, John possesses an in-depth understanding of this intricate process. His comprehensive approach incorporates an exhaustive assessment of outsourcing requirements, precise vendor sourcing, and a robust program management strategy.