BPO Companies Philippines: Pioneers of Information Management and Customer Care  
BPO (Business Process Outsourcing) companies in the Philippines have emerged as pioneers in the field of information management and customer care, positioning themselves as essential partners for businesses seeking operational excellence. With a unique combination of technological acumen and a deep-seated culture of service, these companies have developed a reputation for managing complex information systems and delivering superior customer experiences.
The Philippines' rise as a BPO destination of choice is predicated on its ability to offer comprehensive information management solutions. BPO firms in the region have mastered the art of handling vast amounts of data with precision and discretion, ensuring businesses can access, analyze, and utilize their information effectively. This expertise extends across various sectors, from healthcare and finance to e-commerce and technology, underscoring the versatility and adaptability of Filipino BPO services.
At the intersection of information management and customer care, Philippine BPO companies offer a unique value proposition. They understand that at the heart of every business transaction lies the customer, and the proper management of customer information is key to fostering trust and loyalty. To this end, these companies deploy CRM systems, secure data processing protocols, and customer analytics to provide insights that enhance customer interactions and service delivery.
Technological innovation remains a cornerstone of the Philippine BPO industry's approach to information management. Leveraging cutting-edge software and cloud-based platforms, BPO firms offer services that are not only efficient but also scalable, meeting the needs of businesses as they grow. These technological tools enable the delivery of real-time customer support, streamlined data processing, and robust cybersecurity measures that protect sensitive information.
Investment in human capital is another factor that sets Philippine BPO companies apart. Recognizing that technology is only as good as the people who use it, these firms invest heavily in training and development, ensuring that their employees are skilled in the latest information management practices. This focus on professional growth ensures that the workforce can manage the intricacies of modern data systems and deliver customer care that is informed, empathetic, and effective.
Despite the industry's robust growth, BPO companies in the Philippines face challenges, including the need to stay ahead of rapidly changing technology trends and the ever-present concerns around data privacy. They navigate these challenges with a commitment to continuous improvement, adopting international best practices and standards to safeguard information and maintain the highest levels of service integrity.
The support of the Philippine government has been a significant enabler of the BPO sector's success. Through policies that encourage investment in technology, infrastructure development, and talent cultivation, the government has helped create a thriving ecosystem for BPO companies to excel in information management and customer care.
As BPO companies in the Philippines continue to innovate in the realm of information management, they are expanding their services to encompass advanced analytics, artificial intelligence, and machine learning. These technological advancements promise to unlock new levels of efficiency and customer insight, further solidifying the Philippines' position as a global BPO leader.
BPO companies in the Philippines are at the forefront of blending information management with exceptional customer care. Through strategic use of technology, investment in talent, and a commitment to operational excellence, they deliver services that support the critical needs of businesses while enhancing the customer experience. As they forge ahead, their role in the global BPO industry continues to grow, driven by a dedication to innovation and a passion for service.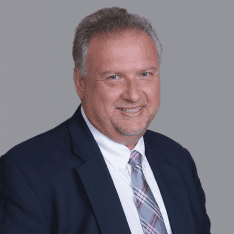 Co-CEO & CCO
US: 866-201-3370
AU: 1800-370-551
UK: 808-178-0977
j.maczynski@piton-global.com
Are you looking for an onshore, nearhsore, or offshore outsourcing solution? Don't know where to start? I am always happy to help.
Let's chat!
Best Regards,
John
Success in outsourcing isn't a matter of chance, but rather the result of a meticulously defined process, a formula that Fortune 500 companies have diligently honed over time. This rigor is a significant factor in the rarity of failures within these industry titans' outsourced programs.
Having spent over two decades partnering with and delivering Business Process Outsourcing (BPO) solutions to Fortune 500 clients, John possesses an in-depth understanding of this intricate process. His comprehensive approach incorporates an exhaustive assessment of outsourcing requirements, precise vendor sourcing, and a robust program management strategy.